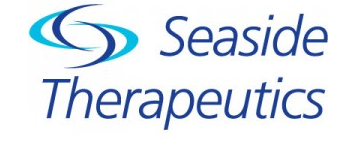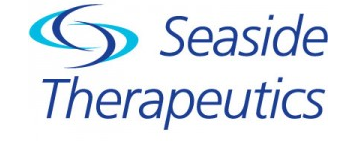 Seaside reports that their arbaclofen trial in adolescents and adults did not succeed.
Today Seaside Therapeutics announced:
"We regret to inform you that Study 209FX303 [An Open-Label Extension Study to Evaluate the Safety, Tolerability, and Pharmacokinetics of STX209 (arbaclofen) in Subjects with Fragile X Syndrome] is being terminated immediately. The closure of the study is due to resource limitations at Seaside Therapeutics, Inc., and is not related to any known safety issue in patients dosed with STX209."
Seaside Therapeutics has indicated that this was a decision motivated primarily by financial constraints. However, since we first posted this update (on May 15), Seaside has also reported that their trial of arbaclofen in adolescents and adults with Fragile X did not succeed.
[toggle_box]
[toggle_item title="More Information for Families" active="false"]
We are very sorry for all the families who are suffering this loss! Here are a few notes we've put together which we hope will help a little:
Please always talk to your trial site first, if you are involved in a clinical trial, because they will always have the most up-to-date information. Please always talk to the prescribing physician before making any medication changes, or before deciding on changes you want to make.
Results of the arbaclofen Phase III trials in children with fragile X are due this summer, and no one (not even Seaside) knows the results yet. Recently reported results from Seaside's trial of arbaclofen in patients with autism were disappointing.
Dr. Paul Wang from Seaside Therapeutics said today: "We have not given up on STX209 (arbaclofen) for FXS (or for ASD – autism spectrum disorders). The last subjects in study 302 for children are wrapping up this week, and we hope to have those results by July/August. If the results are positive, we will certainly go to the FDA with that."
Positive results from two separate fragile X Phase III trials could allow Seaside to petition the FDA to market the drug; the extension phase of the trial has little bearing on this. If the current trials in fragile X are equivocal or negative, Seaside can still choose to conduct additional trials, perhaps with improved outcome measures, or different selection criteria for subjects. However, this would be extremely expensive (in the tens of millions of dollars).
The extension phase of treatment is very expensive for Seaside to conduct: all the drug must be custom made and packaged to rigorous standards, and thorough monitoring is necessary. We do not know the exact costs involved, but this is probably more than $1000 per patient per week (just a guess based on known expenses in other studies.)
Many patients' families have asked, "can we just pay for the drug and continue on it?" Unfortunately, the drug cannot be sold unless it receives formal approval from the FDA for general marketing.
One possibility to discuss with your physician is regular baclofen, an inexpensive generic drug available by routine prescription from any physician. Regular baclofen is half arbaclofen (the other half is the "left-handed" version of the molecule, S-baclofen); while Seaside maintains that arbaclofen is superior to regular baclofen in terms of efficacy and tolerability, this has not been conclusively established. Some patients may be able to substitute regular (racemic, R- and S-) baclofen for arbaclofen. Discuss this with your doctor or trial site.
Much is still unknown about the status of arbaclofen and Seaside Therapeutics, but there will certainly be more information forthcoming from Seaside in the very near future; we will pass along any new information as soon as we can.
In the meantime, it is worth pointing out that if arbaclofen helped your child, maybe the mGluR5 compounds currently in trials, by Roche and Novartis, would work. The scientific research behind the mGluR5 drugs is as least as strong as the science behind arbaclofen.
Parents could certainly check out the trials being run by Roche and Novartis.[/toggle_item]
[/toggle_box]
[divider]