$50,000 FRAXA Research Grant for 2019 – 2020
With support from Dave Clark and Family
FRAXA Research Foundation is funding a clinical trial of metformin for teens and adults with Fragile X syndrome. The trial is being conducted by Dr. Sean McBride and colleagues at Rowan University in New Jersey, in collaboration with the University of Pennsylvania. Men and women ages 16-50 with Fragile X syndrome are invited to participate.
A Parallel Group Design, Randomized Double-Blind Controlled Trial of Metformin Treatment in Patients with Fragile X Syndrome, to Evaluate Safety and Effects on Cognition, Anxiety, Attention and Biomarkers.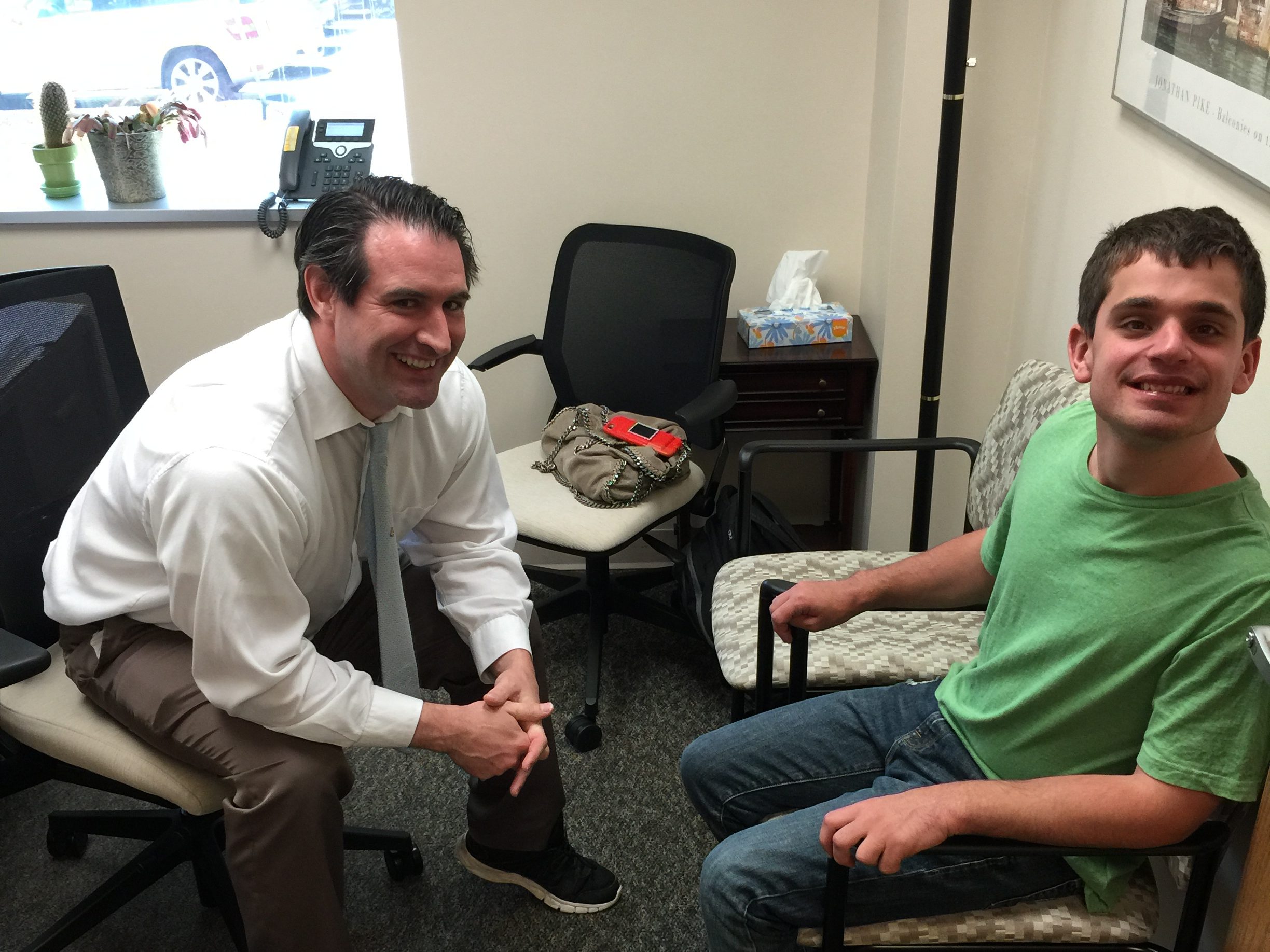 Sean McBride, PhD
Principal Investigator
Rowan University School of Medicine
Tom Jongens, PhD
Consultant
Anthony Rostain, MD
Consultant
Pennsylvania School of Medicine
FRAXA Research Foundation is sponsoring a metformin pilot clinical trial to test the safety, tolerability and efficacy of treating cognition, sleep, attention and anxiety in teens and adults with Fragile X. Metformin is an FDA-approved compound with an established safety profile and minimal side effects. It specifically targets and normalizes multiple aspects of the pathophysiology in FXS.
The impetus for this trial comes from basic research performed in the Jongens, McBride, and Sonenberg labs, using Drosophila (fruitfly) and mouse models of Fragile X, all with funding from FRAXA. Metformin was first uncovered, in the McBride lab, as a promising therapeutic agent in FXS during a candidate drug screen for compounds that rescued long-term memory defects in the fly model.
Metformin has been used as a long-term treatment for adults with type II diabetes. More recently, it has prescribed to treat non-diabetic PCOS (Polycystic ovary syndrome) patients, individuals who are overweight, and/or individuals with mild cognitive impairment.
Four recent clinical studies further support the initiation of clinical trials with Fragile X patients. There are three assessments of metformin's ability to stave off weight gain in patients with autism spectrum disorders on antipsychotic medications that cause weight gain (Wink et al., 2017; Handen et al., 2017; Anagnostou et al., 2016). The fourth study is a case series comprised of 7 FXS patients (Dy et al., 2017). The Dy et al, 2017, study concluded that metformin treatment led to improvements in irritability, social responsiveness, hyperactivity, and social avoidance in FXS patients. Additional comments from families also highlighted amelioration of language and conversational skills. There were no significant side-effects noted and most obese patients lost weight. The conclusion of this study featured a recommendation to conduct a controlled trial of metformin in FXS patients.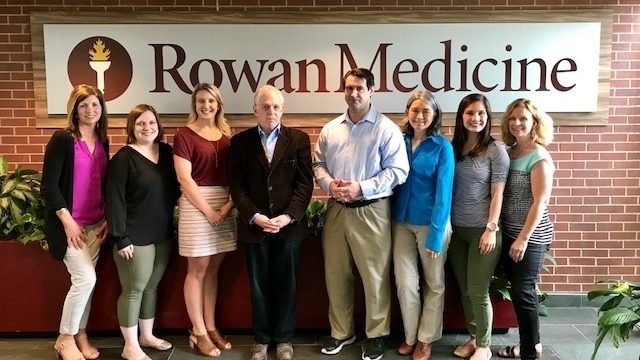 Christine Oller, Dr. Nicole Sestito, Lauren Fedor, Dr. David Libon, Dr. Sean McBride, Dr. Karen Joyce, Taylor Varga, Christine Hostetter
In this clinical trial we will enroll 40 male subjects with Fragile X syndrome ages 16-50. The trial is blinded and the subjects will be randomized to either the placebo or the metformin group for the 24 week trial. The primary outcome measure will be to assess safety and side effects. Metformin has a well-established record of safety in non-diabetic individuals. Furthermore, the trial will examine if there are improvements in cognition, sleep, attention and anxiety, as well as examining the effects on markers in blood obtained by standard blood draw. There will be testing performed at weeks 0, 6, 12 and 24 of the trial and additionally clinical contact will be made by phone every two weeks when subjects are not seen in the clinic. This is a collaboration between the Perelman School of Medicine of the University of Pennsylvania and Rowan School of Medicine of Rowan University. We thank our team of collaborators including Dr. Craig Erickson, Dr. Elizabeth Berry-Kravis, Dr. Dejan Budimirovic and Dr. Alex Kolevzon.
Any patients individuals that participate in the study may also continue to see Dr. McBride for follow up treatment beyond the study as they wish.