Results of the First Clinical Trial of Minocycline in Fragile X Patients were Published Today, and They Suggest That This Medication can Improve Challenging Behaviors Commonly Seen in Fragile X.
Twenty males and females with Fragile X, ages 13-32, participated in this open-label add-on trial at the Fragile X clinic in Toronto, Canada. Dr. Carlo Paribello, himself father of two boys with Fragile X, led the trial which was funded by FRAXA. Patients received either 100 mg or 200 mg of minocycline daily, and their behaviors were evaluated prior to treatment and again 8 weeks after daily minocycline. Behavioral scores showed striking improvement and the drug was generally well tolerated. The most significant side effect noted was, in blood tests, an asymptomatic seroconversion to a positive ANA in two people. This is a nonspecific marker of immunoinflammatory connective tissue diseases, so physicians who prescribe minocycline should be aware of its risk for inducing potentially serious autoimmune phenomena.

Minocycline belongs to a group of antibiotics called synthetic tetracyclines, and it has been used in people for more than fifty years to treat Lyme disease, acne, and other skin infections. In 2008 Dr. Iryna Ethell of UC Riverside won FRAXA's Research Breakthrough award for showing that minocycline, which inhibits MMP-9 activity, reverses behavioral and neuronal abnormalities in mice bred to mimic Fragile X. This study suggests that minocycline can provide significant benefits to Fragile X patients. These findings are also consistent with the Ethell team's results in mice, suggesting that minocycline modifies underlying neural defects that characterize Fragile X.
The next step in evaluating this drug, a placebo-controlled trial, has begun under the direction of Dr. Randi Hagerman and is currently accepting patients. This study is now continuing with an extended treatment phase to investigate whether there is developmental or cognitive improvement with long term minocyline treatment.
Access the paper here: Open-label add-on treatment trial of minocycline in Fragile X syndrome
BMC Neurology 2010, 10:91 Carlo Paribello, Leeping Tao, Anthony Folino, Eizabeth Berry-Kravis, Michael Tranfaglia, Iryna M Ethell, Douglas W Ethell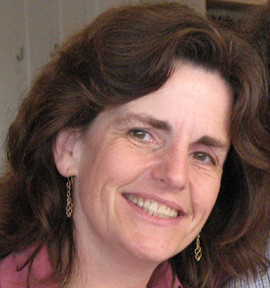 After her son Andy was diagnosed with Fragile X, Katie, her husband Michael Tranfaglia, and a third parent founded FRAXA Research Foundation. She has served as FRAXA's executive director since 1994. Katie has a BA in History from Harvard and an MA in Computer Science from UNC Chapel Hill. She worked as a software engineer and instructor in computer science before FRAXA.