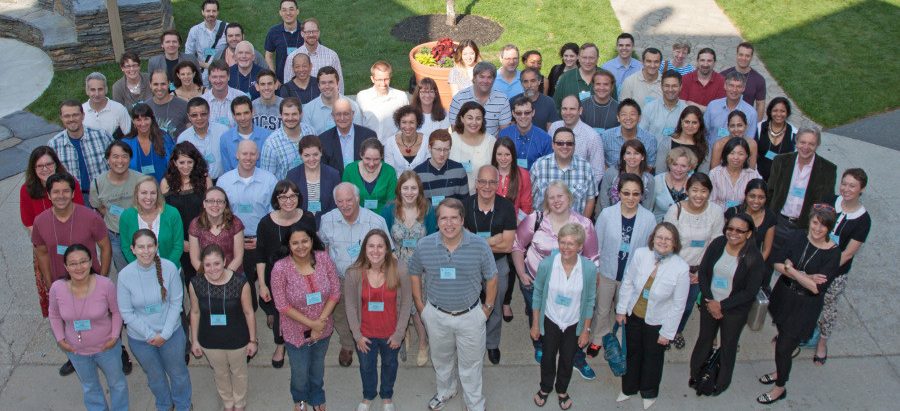 Upcoming Meetings
October 12-18, 2017
Hôtel Sacacomie
4000, Chemin Yvon-Plante
Saint-Alexis-des-Monts, Quebec
J0K 1V0, Canada
The workshop emphasizes recent breakthroughs in our understanding of intellectual disability (ID), autism spectrum disorders (ASD), and related neurodevelopmental disorders. This biennial meeting has been instrumental to the discovery of many disease-causing genes, and the development of novel therapeutic strategies for these devastating disorders.
June 10-15, 2018
Renaissance Tuscany Il Ciocco
Lucca (Barga), Italy
Chair: Peter Kind, Vice Chair: Mustafa Sahin
Gordon Research Conferences provide an international forum for the presentation and discussion of frontier research in the biological, chemical, and physical sciences, and their related technologies. The Gordon conferences in Fragile X and Autism are held in even years.
Immediately preceding each Gordon Research Conferences will be a Gordon Research Seminar (GRS) on Fragile X and Autism. This is a forum for graduate students and post-docs to present and discuss their cutting edge research among peers and mentors. The small size and focus on young investigators provide an ideal interactive and welcoming atmosphere. Visit the GRC meeting pages for program and application.
Past Meetings
The 2016 and 2014 Gordon Research Conferences in Fragile X and Autism-related Disorders were held at the Mount Snow Resort in West Dover, VT
Meeting program and details at Gordon Conferences website

2013 FRAXA Investigators Meeting: Treatment Strategies for Fragile X
"The meeting was excellent from a scientific viewpoint, like others I have attended in the past, but this was completely different. While at the meeting, I came to understand that we were all there not to show our colleagues how good we are at science. We were there because we have an opportunity to contribute to something very important for all the people who face FXS every day. It was moving to meet a father who was there to hear hope for his son!"
The 2013 FRAXA meeting took place September 29-October 2 at the Southbridge, MA Conference Center. Three days packed with presentations of new information by researchers funded by FRAXA as well as others in the field, from universities around the world. Scientists from 9 pharma companies were there, with most presenting information about investigational new drugs. Between presentations and posters, participants discussed, debated, and formed new collaborations. Scientists present new unpublished data at meetings such as this one.
Awards Presented at the Meeting
Richard Jope, PhD, won the 2013 FRAXA Pioneer Award for two new papers demonstrating the potential of GSK3 inhibitors, including the available drug, lithium, to reverse learning deficits in fragile X.
Daniela Neuhofer, PhD, won the 2013 FRAXA Postdoctoral Fellow of the Year Award for work on the endocannabinoid system in Fragile X, in the laboratory of Dr. Olivier Manzoni