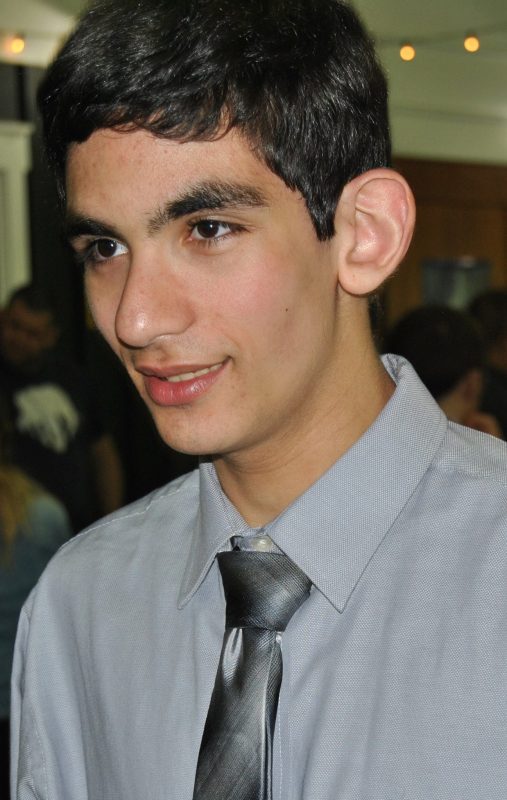 Luke wakes up every morning with a smile on his face. And that joy stays in his heart all day long. Except when it's time to turn the tv off, shut down the ipad, or close the dvd player. Then all hell breaks loose. He yells and screams and carries on until I either have to give him a time out or I hold the beloved device in my extended arm and promise to give it to him if he calms down and stays calm for a period of time.
But as he continues to grow taller, stronger, and more clever, it gets harder to end the conflict with the desired outcome. He is a master jigsaw puzzle solver and sees patterns in the pieces rather than solving it by following the pictures. He often does puzzles upside down. I was explaining this to someone recently while we were watching him. He looked up at me, signed and said "Smart"!!! Yes, my beautiful man, you are smart and full of life and love.
Luke has a magical ability to charm people who meet him. At school, despite his lack of speech and engagement, his classmates want to play with him and lookout for him. He enjoys doing math and always raises his arms in victory – "Ta-Da"! – when he gets an answer right. He is proud of his triumphs wherever and whenever they come.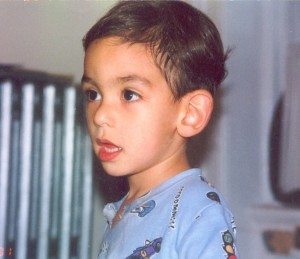 Luke still needs constant help with activities of daily living and personal care. But when he accomplishes a chore or activity, we all applaud. Ta-Da! That's my Lukalicious!
Luke participated in a clinical trial of a new medicine: AFQ056 from Novartis.  It helped him so much, and yet the trial has ended and there is no hope that this drug will be developed. Now we hope for the next one!
~ Elaine Stillerman