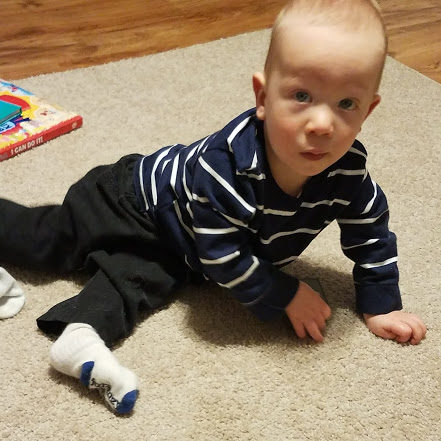 Personal Story
Hi, my name is Erin Bryant and I am a stay-at-home mom and student. I have a wonderful husband and two boys: Liam, my sweet funny five year old, and Lincoln, my cute little 17 month old.
A few months ago we opted to do genetic testing on Lincoln to see if there was an underlying reason for his developmental delays. He was diagnosed with Fragile X syndrome.
Like so many people when they first get this diagnosis, we were sad and scared for him and his future. I had a lot of confusion and once I got on the internet I was able to find FRAXA Research Foundation and answers to a lot of my questions.
Please help get us closer to finding treatments and a cure for Fragile X.
After a lot of reflection I really felt like I need to give back to the community. So I've also decided to start a support group for the Roanoke, Virginia area. I'm sure there are other parents and friends who have questions and would like to connect to others in a similar situation.
Any families or friends in the Roanoke, Virginia area? Please feel free to connect with via email at ebry13@gmail.com or message me on Facebook at www.facebook.com/Ebry13.
Share
Help Advance Fragile X Research