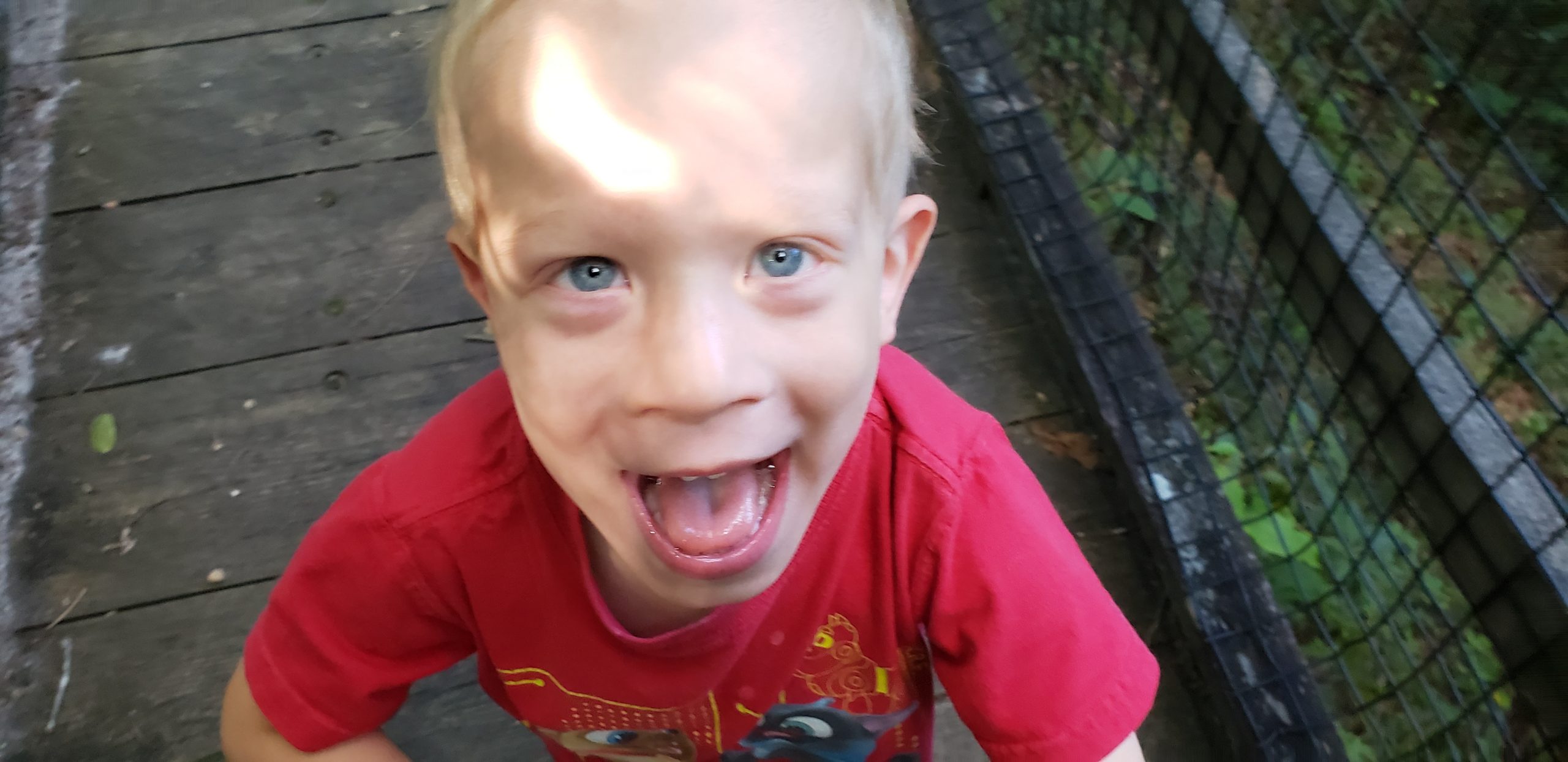 Goal: $5,000 • To Date: $230
Hello everyone,
We are the Bryant Family. Together we are Erin, Joe, Liam, and Lincoln. We want to share with you about our loving son Lincoln.
Lincoln's birthday is nearly upon us. He will be 4 years old. He's not your average 4 year old but he is Lincoln. Every day he continues to amaze us with how loving, understanding, unpredictable, and awesome he can be. He is Lincoln and we love him so very much. He and his brother have made our lives so much better and meaningful. Erin calls Liam her Heart since he grew in her Heart and Lincoln is her Star because she wished so long and hard for him.
We have house rules on a wipe board. My 4 yr old got up and scribbled on it. I let it go. He has Fragile X and I really had no idea if he would stand, hold a pen, be able to write… you get the idea. His brother then put the "I love u Mommy" on it afterwards. I thought I would share this beautiful moment my kids did.
Lincoln may have Fragile X which has limited him physically, but we try to have him spend time outside as much as possible. Both he and his brother Liam love to play outside. We have a lot of nature and hiking trails around us. Unfortunately, we haven't been able to do so much of that since COVID, but we've managed to find a few places that work. I would like to mention that without fundraising efforts like this, we won't be able to work towards a cure. Lincoln falls in the middle of getting financial help from so many agencies. We've been denied waivers for Medicaid and Federal disability due to our income and wanting to work hard to support our family.
Your support to FRAXA means a great deal to our family. We are reaching out for your help. Please consider making a donation today.
The warmest regards,
Erin, Joe, Liam, & Lincoln Bryant
Donate in Honor of Lincoln