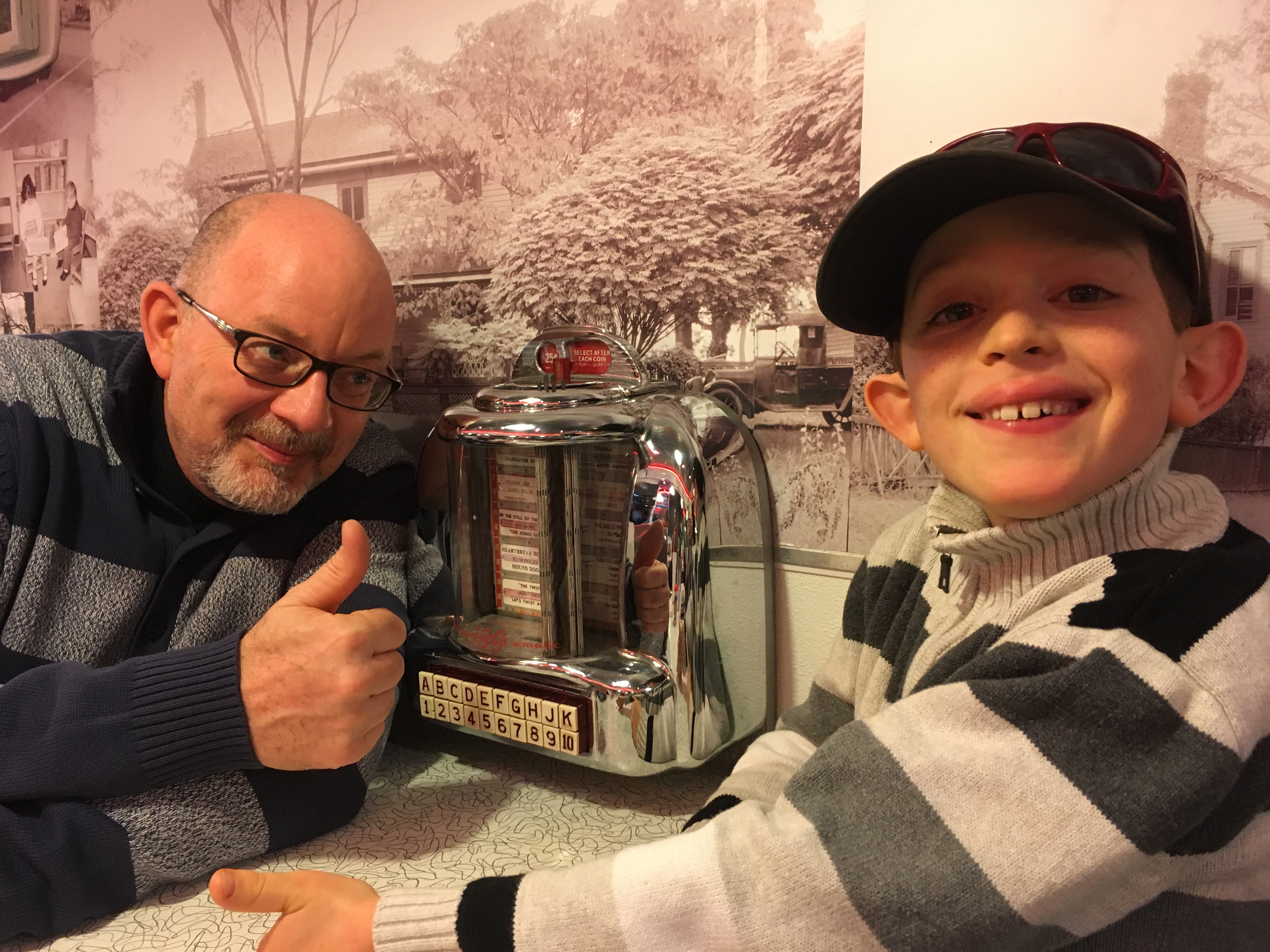 Personal Story
On June 5, 2018, Gideon will turn 50.
Having known him for half of that time, I've learned a few things: he doesn't like surprises, he doesn't want a party, and he is VERY difficult to buy presents for. I also know that he is a devoted husband and father, and he would do anything to help his boys.
If you felt inspired to honor his 'milestone' birthday in some way, I have an idea that I know would mean a tremendous amount to him.
If you know Gideon and our family, you also know that Elliot was diagnosed with fragile X syndrome when he was a toddler. Some of you may know that Jacob was diagnosed as a carrier of fragile X syndrome. This will impact his future family. (FXS is the gift that keeps on giving!)
There is no known cure for fragile X syndrome, but there is a tremendous amount of ground breaking research being done, for both treatments as well as a cure. We are impressed by, and committed to, the work being done by FRAXA Research Foundation. Their mission is to find effect treatments and, ultimately, a cure for all children and adults with fragile X, by directly funding to the most promising research. FRAXA was established by three professionals in 1993, who were also new parents to first-born sons with fragile X syndrome.
Our family has personal experience with participating in a drug trial. It is a long, arduous process with many pitfalls. FRAXA is currently working to fund a study that is looking at repurposing currently approved drugs. As this study is taking place in the UK, we also thought it would help unite our families from "across the pond".
In honor of Gideon's 50th birthday, we are asking friends and families to consider making a donation of any size to help this study.
Share
Help Advance Fragile X Research