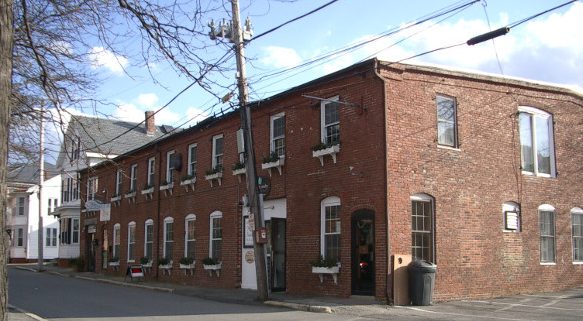 FRAXA's Newburyport, MA office is in an erst-while horse-hair factory built in 1840. There is loads of charm, but no straight lines or level floors anywhere.
Dave Bjork - Director of Community Relations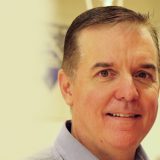 Bjork, of Georgetown, Mass., has more than 17 years of progressive experience in nonprofit marketing and fundraising leadership roles including Vice President of Development, National Foundation for Cancer Research, Bethesda, MD. In this role, he launched several fundraising programs and became known as the "Cancer Research Evangelist" because of his dedication and commitment to basic scientific research. Bjork has made it his life mission to connect individuals, businesses, academic institutions and other key influencers to forge strong partnerships to focus on researchers being funded so they can deliver life changing advances. "Funding research directly and fully is the most powerful way to cure disease," said Bjork.
Bjork earned a BS in Economics and Finance from the Wharton School at the University of Pennsylvania.
Phone: (978) 462-1866
Email: dbjork@fraxa.org
Marna Badavas - Director of Member Services

Marna chose a career as a "stay at home mom" and began her part time work at FRAXA in 2007 once her children were grown. She was introduced to FRAXA through a lifelong friend whose son has Fragile X. She is a graduate of Smith College. In addition to her work at FRAXA, Marna teaches Tai Chi.
Phone: (978) 462-1866
Email: mbadavas@fraxa.org

Michael Tranfaglia, MD - Medical Director, Treasurer, Co-Founder

Dr. Tranfaglia serves as Medical Director and Chief Scientific Officer of FRAXA, coordinating the Foundation's research strategy and working with university and industry scientists to develop new therapeutic agents for Fragile X, autism, and related developmental disorders. He graduated from Harvard University with a BA in Biology and studied medicine at the University of North Carolina at Chapel Hill. After obtaining his MD, he stayed at UNC for Psychiatry residency training, and then entered private practice in 1991 in Newburyport, MA. Mike had specialized in the treatment of Anxiety Disorders prior to his son's Fragile X diagnosis in 1992 and before he and his wife founded FRAXA in 1994.
Email: mtranfaglia@fraxa.org
Katie Clapp, MS - President and Co-Founder

In 1994, after her son Andy was diagnosed with Fragile X, Katie, her husband Michael Tranfaglia, and a third parent, Kathy May, founded FRAXA. Katie has a BA in History from Harvard and a Masters degree in Computer Science from UNC Chapel Hill. She worked as a software engineer and college instructor in computer science before founding FRAXA. She has won a number of prizes for her work with FRAXA, including a Community Hero award from the American Red Cross and a Women of Justice award from Massachusetts Lawyers Weekly.
Email: kclapp@fraxa.org