Doris Buffett

Doris Buffett started The Sunshine Lady Foundation shortly after she inherited money in 1996. She's donated more than $100 million in her own money to help people who need it. Philanthropist Doris Buffett, sister of billionaire Warren Buffett, calls FRAXA "The Gold Standard" in grass roots charities. She has donated more than $3 million to FRAXA in challenge grants.
Visit the Sunshine Lady Foundation
Jim Cantore

Jim Cantore is The Weather Channel's Storm Tracker, known for his extraordinary live field coverage of hurricanes and other major weather events, Jim's two children, son Ben and daughter Christina, both have Fragile X. Jim supports FRAXA in many ways and has made a PSA video to support our work.
Mary Higgins Clark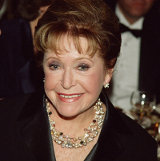 Mary Higgins Clark's books are world-wide bestsellers. In the U.S. alone, her books have sold over one hundred million copies. She is truly the Queen of Suspense! Mary's grandson David has Fragile X. Mary was FRAXA's first major donor, committing $1 million to our fledgling organization before we had built a track record. Mary appears regularly at FRAXA events everywhere.
Dan Grimaldi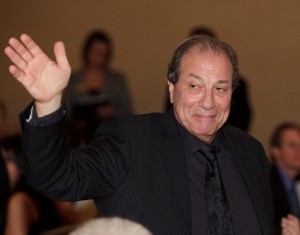 Dr. Dan Grimaldi, an actor best known for his roles as twin gangsters Philly and Patsy Parisi on The Sopranos, became a supporter of FRAXA many years ago when he attended a gala in NY City. He has been a loyal supporter ever since and always looks forward to appearing at FRAXA fundraisers everywhere.
Roger Mudd

Roger Mudd has been a newspaper and tv reporter for more than 50 years. He has also been a visiting professor at Princeton University and Washington and Lee University. Roger has served as Master of Ceremonies at FRAXA galas in many cities.