Treatment Trials
As you probably know, three pharmaceutical companies are conducting clinical trials in Fragile X. Two Swiss giants, Novartis and Roche, are racing to get their lead mGluR5 antagonists to market, and U.S. startup Seaside Therapeutics is pursuing a compound which targets the brain receptor, GABAB.
Novartis has large-scale Phase IIb/III trials of the drug AFQ056 well underway. Sites worldwide are enrolling adolescents and adults, with 35 more adults needed and recruitment of adolescents planned through Fall 2012. At this point, some participants have already completed the placebo-controlled trial and are now taking AFQ056, with the option of continuing it until it reaches the market. Novartis is also working toward a trial of AFQ056 for younger children with Fragile X.
Roche completed a Phase II trial of its mGluR5 antagonist (currently with the catchy name of RO4917523) last year and is about to commence a larger Phase II trial for people ages 16-50 with Fragile X. Details of this trial are listed at clinicaltrials.gov. Roche is also beginning another trial of RO4917523 for people with major depression.
Cambridge-based Seaside Therapeutics is recruiting participants ages 5-25 at many sites across the U.S. for their Phase III trials of arbaclofen (code-named STX209). This compound enhances function of GABAB receptors; it is closely related to the existing drug baclofen. Seaside expects to wrap up the trial by the end of 2012 and estimates that a further 18 months will be needed to get FDA approval to bring their drug to market
Roche in the News
Just a few years ago, it would have been a great surprise to hear that multinational drug companies were interested in rare disorders. But when Dr. Jean-Jacques Garaud, who heads Roche's pharma research and early development efforts, was asked what most excites him in the company's early stage drug pipeline, he said:
"It's something we call mGluR5 — the drug's lab name. It's an inhibitor of the metabotropic glutamate receptor. (The receptor is involved in normal brain activity and becomes disrupted by neuropathological conditions.) The drug may have two avenues of exploration, one in difficult-to-treat depression and one is in a form of mental retardation called Fragile X Syndrome."
The Next Wave
Meanwhile, a fourth company, Afraxis, has declared its intentions to develop an entirely novel class of drugs for Fragile X: PAK inhibitors. This technology was developed by MIT Nobel Laureate, Dr. Susumu Tonegawa, with a FRAXA research grant. Afraxis has several potential drug candidates that act on PAK, and hopes to begin trials later this year.
It is exciting that new drugs are being developed for Fragile X, and that at least 4 companies are devoting their own resources to find breakthrough treatments for our children. In this round of clinical trials, we see incredible opportunity. If these trials are successful, enabling the marketing of new treatments for Fragile X, we can expect that many more pharmaceutical companies will join the fray to develop additional treatments.
Some will be similar "me-too" medications, for example, other mGluR5 antagonists or GABAb agonists. It is easy to see how the thinking goes for "me-too" drugs: if Novartis or Roche gets their mGluR5 antagonist approved for the treatment of Fragile X, any other company with an mGluR5 antagonist (and there are many) will know that there is little risk in seeking approval for this same indication. While the currently involved companies must devote great effort and expense to demonstrate clinical efficacy in a Fragile X population, any other drug company can simply use the same methods, and their mGluR5 antagonist should work just as well. Follow-on companies will face an easier path and their drugs should be just as profitable, given the wide range of conditions amenable to treatment with mGluR5 antagonists.
Other potential treatments will be new drug classes, like GSK3 inhibitors or PDE4 inhibitors, both of which are of great interest to many pharmaceutical companies. FRAXA has been funding preclinical research to demonstrate that these new drug classes can effectively treat Fragile X, and we have discussed the successful studies with many interested drug companies. These companies are waiting on the sidelines to see how the current round of trials plays out; if the outcomes are positive, many of them will take on the Fragile X challenge.
FRAXA Strategy
These factors could make future development of advanced Fragile X treatments essentially self-sustaining. While contributions from the Fragile X community have largely funded FRAXA's research programs, which in turn have been the driving force behind most of the current translational and preclinical research, pharmaceutical industry investment could take over if the competition to develop Fragile X treatments becomes sufficiently intense. This would come as a major relief to all of us struggling to continue funding key research!
New pharmaceutical companies can be brought into the Fragile X field if their investigational drugs fail for their primary indications. Timing is everything, and our collaborations with pharmaceutical companies have followed a consistent pattern: a drug being developed for a "blockbuster" indication like Alzheimer's disease or anxiety disorders is identified by a FRAXA-funded researcher as potentially effective in Fragile X. We then approach the company developing the drug, but the company is not interested in jeopardizing their blockbuster indication to pursue a rare-disease indication like Fragile X. However, if their development program runs into trouble (as most do!), Fragile X suddenly looks a lot more attractive, since our advanced animal models allow us to gather far more preclinical evidence than is possible with virtually any other brain disorder. At this point, a serious collaboration to develop the drug for Fragile X can begin in earnest.
In addition to doing all we can to spur on and speed up the current treatment trials, we at FRAXA are continuing to look at other mechanisms of disease in Fragile X and also testing a number of available agents. Lithium and minocycline are two good examples of available agents discovered by FRAXA researchers; both of them seemed unlikely at first, but preclinical studies have shown clear evidence of disease-modifying effects, and pilot clinical trials funded by FRAXA have been quite encouraging. Available agents with disease-modifying properties offer us a chance to fine-tune our ability to conduct clinical trials, and we are prepared to fund more clinical trials of this kind.
February 1, 2012, marks FRAXA's application deadline for research grants and fellowships. Applications are pouring in, many of them from scientists new to Fragile X, with innovative, novel approaches and ideas. Unfortunately 2011 was not a good year for fundraising (see report) so competition for FRAXA awards will be fiercer than ever. Our emphasis will be on translational and clinical projects to bring us closer to delivering treatments to families. We will spend the next 6-8 weeks evaluating the applications and announce awards by April 1st.
Which way will the research take us? We are in for an interesting year!
current round of trials plays out; if the outcomes are positive, many of them will take on the Fragile X challenge.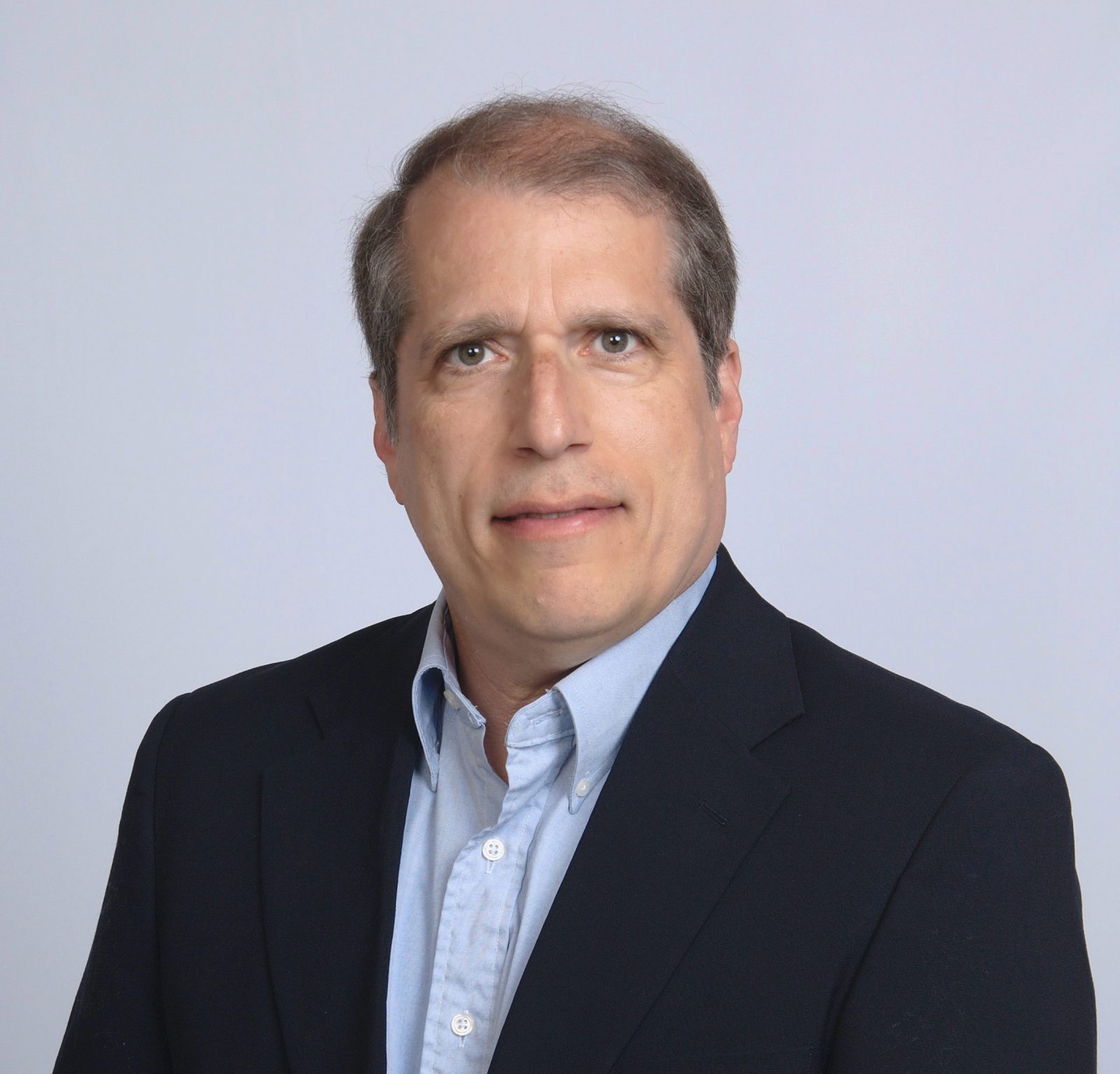 Dr. Tranfaglia is Medical Director and Chief Scientific Officer of FRAXA Research Foundation, coordinating the Foundation's research strategy and working with university and industry scientists to develop new therapeutic agents for Fragile X. He has a BA in Biology from Harvard University and an MD from the University of North Carolina at Chapel Hill. His son Andy has Fragile X syndrome.