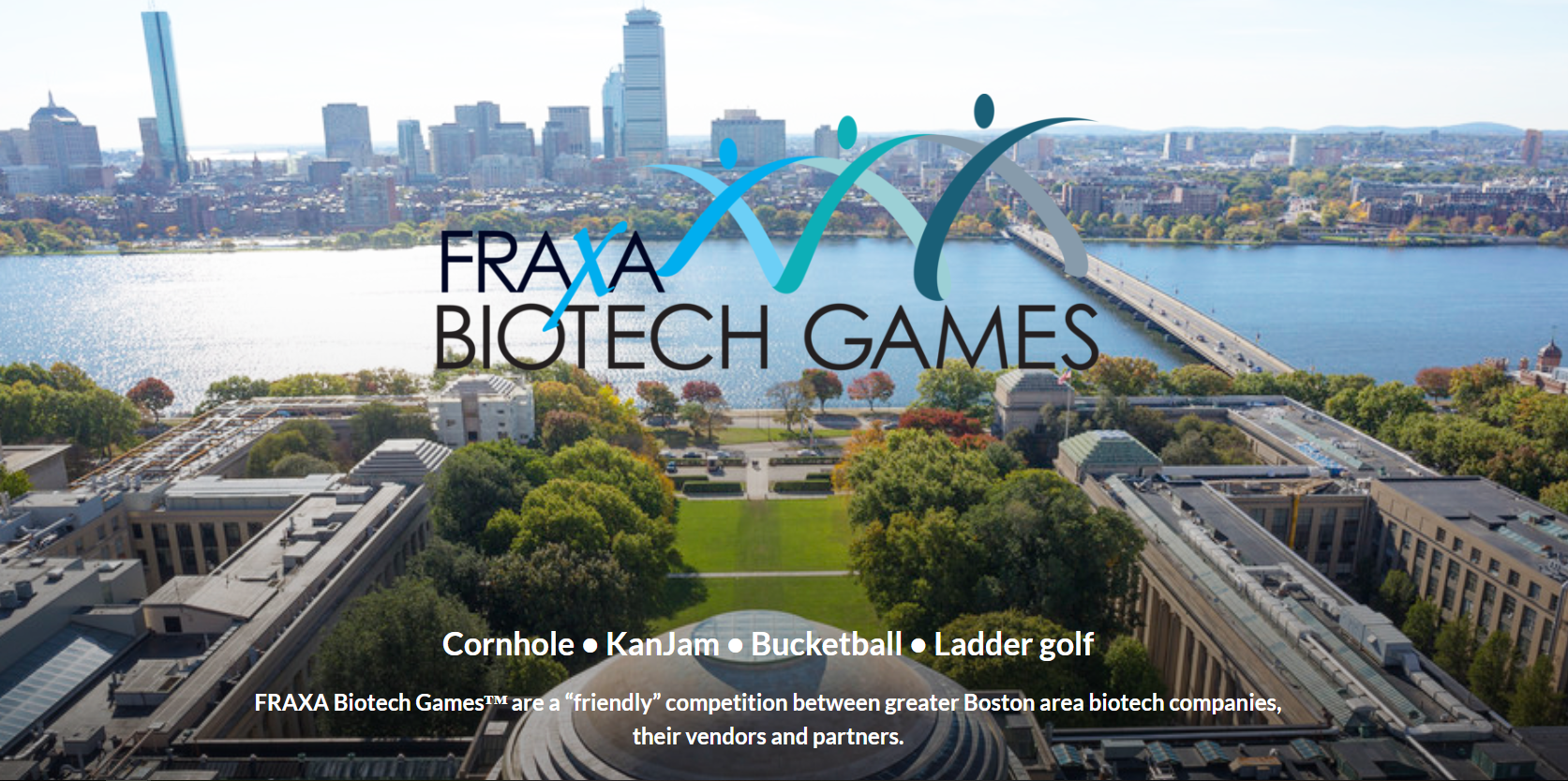 We are proud to announce that the First Annual FRAXA Biotech Games™ are coming to Boston on September 20, 2018. This event is a "friendly" competition between leading biotech companies in greater Boston in a series of back yard lawn games including Cornhole, KanJam, Bucketball and Ladder golf. The event will take place on the campus of Massachusetts Institute of Technology (MIT) and funds raised will support a FRAXA Fragile X research grant to the lab of Dr. Mark Bear at the MIT Picower Institute.
Our goals are to raise awareness of Fragile X and raise money for cutting-edge FRAXA-funded Fragile X research. But we expect the benefits to go far beyond awareness and research funding. Teams of researchers, lab, and office employees from Boston area biotech/pharmaceutical companies are now forming. We fully expect that the spirit of unity and camaraderie built will expand our community of supporters beyond families and friends impacted by Fragile X.
Companies across the industry, whether studying Fragile X or not, have been invited to participate and support FRAXA's mission to find effective treatments and, ultimately, a cure for Fragile X. Our Fragile X community is (relatively) small and so we are building a bigger tent and inviting more in! And, by inviting in these bright scientific minds (and athletic/competitive souls), we hope to build new relationships and cultivate new partnerships and collaborations within the broader scientific community. Participants will be sure to develop a strong esprit-de-corps which we're confident will carry over into future endeavors that will advance Fragile X research. By shining a bright light on Fragile X, and creating such goodwill via the Games, we aim to attract new "players" to the field of play – new biotech companies developing treatments for Fragile X.
We've assembled a strong FRAXA team of eight volunteers to organize the FRAXA Biotech Games. And, we've already expanded the base, because six of them are not parents or family members of children with Fragile X! We are grateful to this special group because they are not only helping to organize this event, but they are also recruiting teams and sponsors that will assure the event's success. Stay tuned to our social media accounts, Instagram at @FRAXAbiotechgames and Twitter at @BiotechGames.
If you want to join in the fun, there's more information www.fraxa.org/biotech-games/.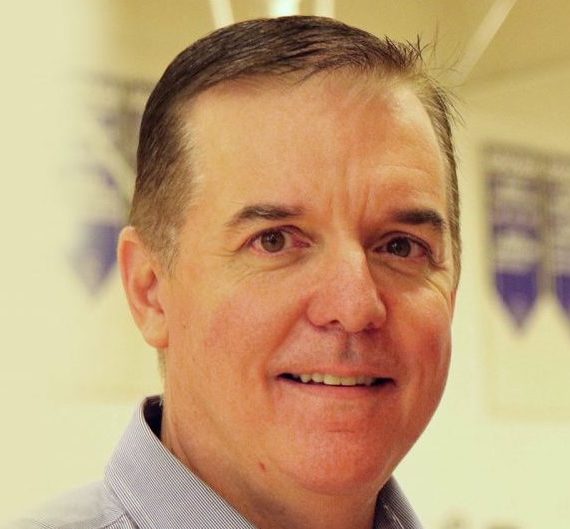 Dave Bjork, of Georgetown, MA, has more than 17 years of progressive experience in nonprofit marketing and fundraising leadership roles including Vice President of Development, National Foundation for Cancer Research, Bethesda, MD. In this role, he launched several fundraising programs and became known as the "Cancer Research Evangelist" because of his dedication and commitment to basic scientific research. Bjork has made it his life mission to connect individuals, businesses, academic institutions and other key influencers to forge strong partnerships to focus on researchers being funded so they can deliver life changing advances. "Funding research directly and fully is the most powerful way to cure disease," said Bjork.
Bjork earned a BS in Economics and Finance from the Wharton School at the University of Pennsylvania.