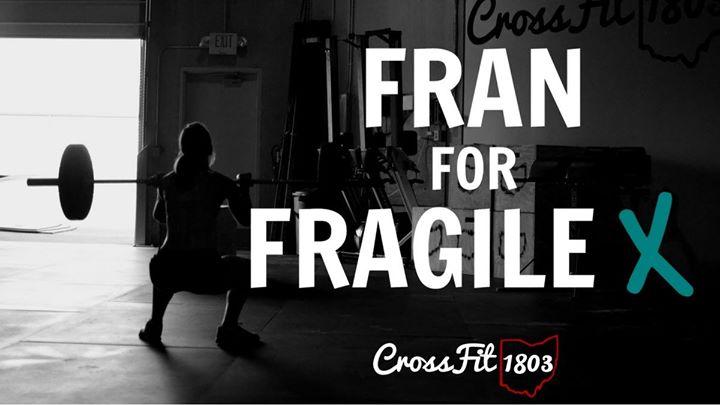 Thrusters and Pullups, for a cause!
Saturday, April 29
11:00 am - 2:00 pm
It's as simple as this:
Show up, pay a minimum donation of $20, and PR your Fran in an amped environment! 100% of the donations will be given to FRAXA to find a cure for fragile X.
We have a great coach/member who has two brothers with fragile X, and our gym family has been inspired to raise money for research.