Yoga Sculpt Fragile X Awareness Fundraiser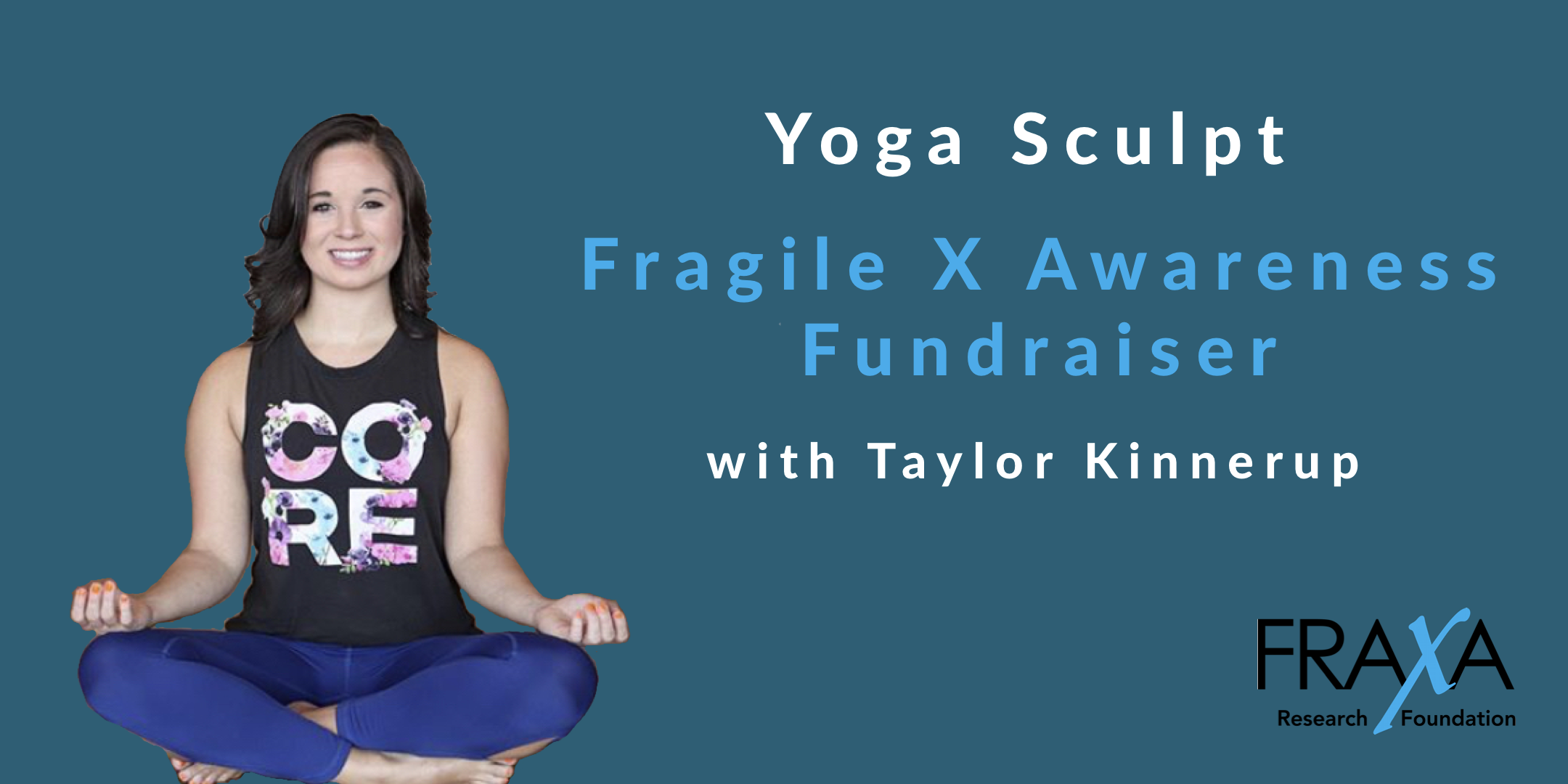 Time
12:00 pm - 1:00 pm
Cost
$10 suggested donation
Join CorePower certified instructor, Taylor Kinnerup, for a fun Yoga Sculpt class to raise awareness and funds for Fragile X research, benefitting the FRAXA Research Foundation.
While large in-person gatherings have been put on hold for the time being, FRAXA Research Foundation has been providing online oppotunities to connect as a community. FRAXA Research Foundation's mission is to find effective treatment options and ultimately a cure for Fragile X syndrome. Fragile X syndrome is the leading known genetic cause of autism and developmental delay. Help support FRAXA, spread awareness for Fragile X, and get in a great workout! A donation of $10 is suggested.
Where: Zoom – you will recieve a link upon registration
When: Saturday, July 18, 2020
Time: 12 pm EST
Details for Class: Yoga Sculpt, All levels, No equipment necessary other than 6ft of space
Suggested donation: $10
Note: This will be a Zoom call and the link to join will be sent in an email 30 minutes before the live webinar.
#TealTakeover