Volunteer for FRAXA at the Boston Bruins Game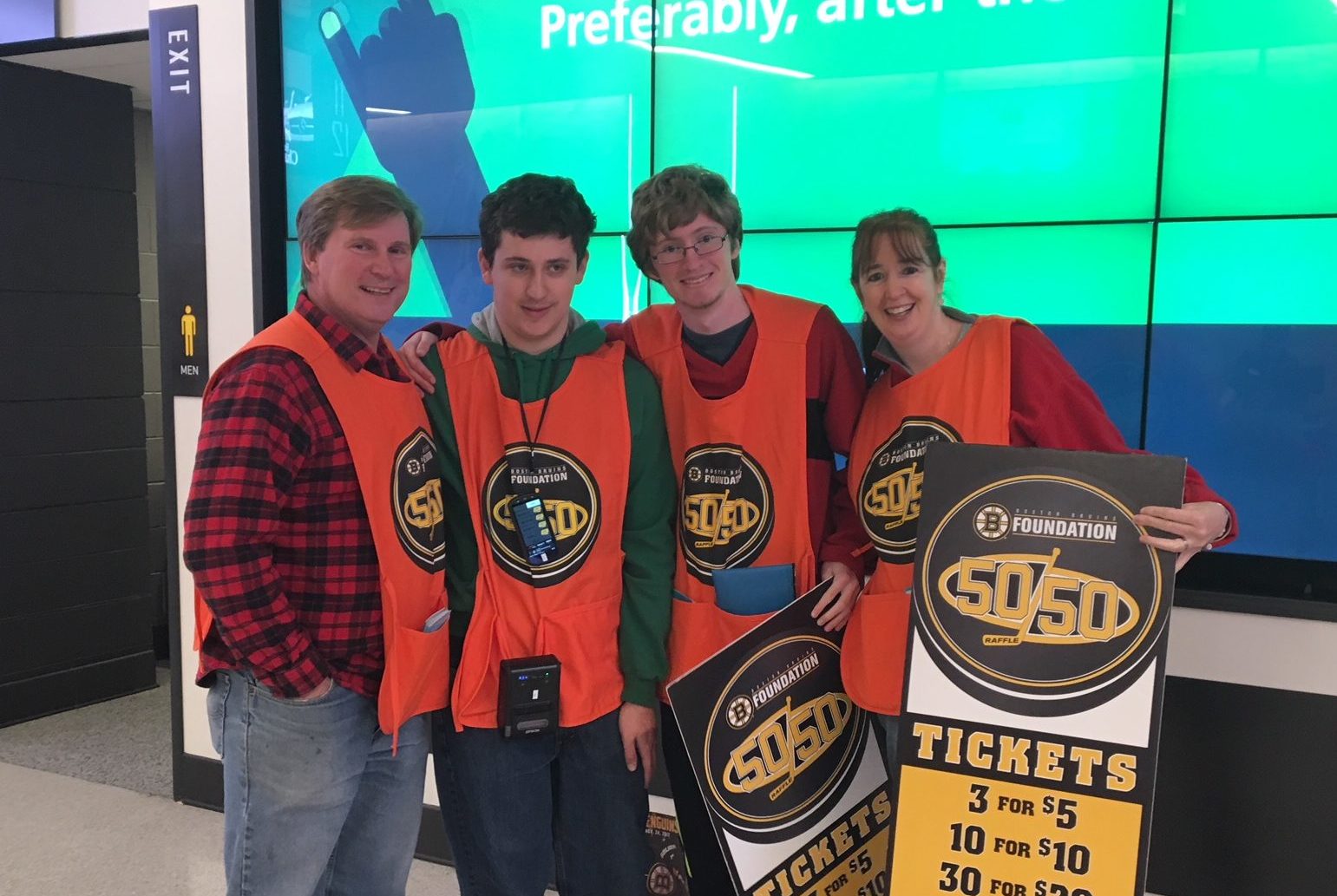 Join us on Tuesday, December 13 to help raise funds for Fragile X research by volunteering when the Boston Bruins host the New York Islanders.
At each home game, the Boston Bruins Foundation hosts a 50/50 raffle with half the proceeds going to a lucky winner and the other half going to a worthy charity. FRAXA Research Foundation is incredibly fortunate to be the featured charity on Tuesday, December 13, at 7:00 pm, when the Bruins play the at Boston's TD Garden.
This is the sixth time that the Bruins Foundation have chosen FRAXA as the beneficiary of their 50/50 raffle and we need volunteers to make our night a huge success!
Ready to join the fun and sell raffle tickets during the game?
- Volunteers must arrive by 5:15 pm
- We sell for two periods, then watch the third period from the club level.
- We need a minimum of 35 volunteers, spaces are limited