Volunteer for FRAXA at the Boston Bruins Game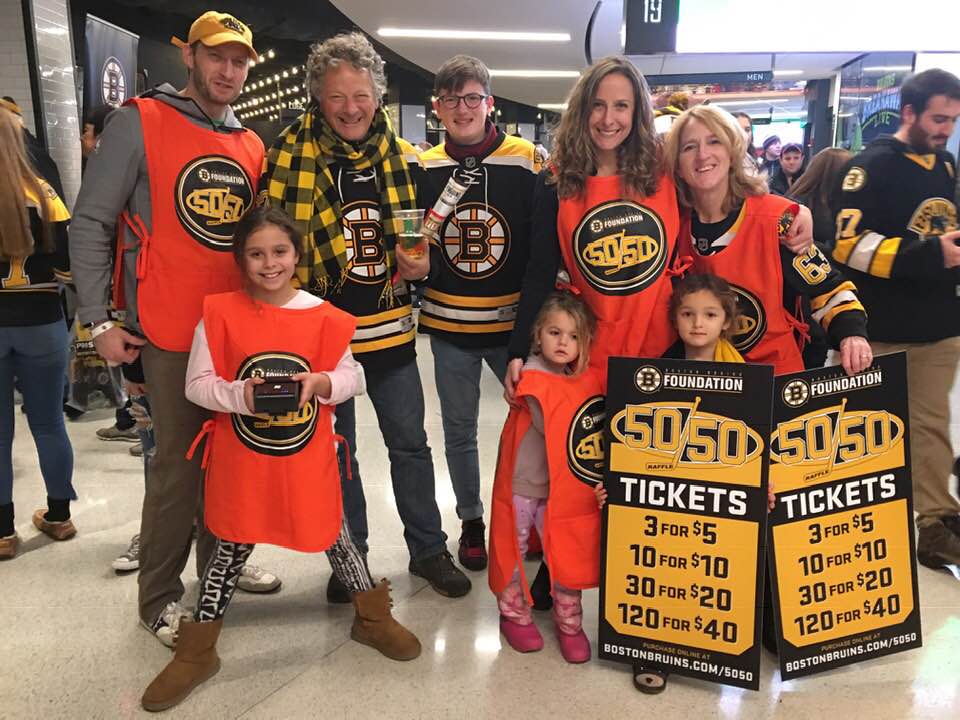 Join us on Saturday, November 23 to help raise funds for Fragile X research by volunteering when the Boston Bruins host the Minnesota Wild. At each home game, the Boston Bruins Foundation hosts a 50/50 raffle with half the proceeds going to a lucky winner and the other half going to a worthy charity. FRAXA Research Foundation is incredibly fortunate to be the featured charity on Saturday, November 23, at 7:00 pm, when the Bruins play the Minnesota Wild at Boston's TD Garden.
This is the fifth year in a row that the Bruins Foundation has chosen to host a raffle to benefit FRAXA. Last year we raised almost $15,000 and are looking to top. Last year also saw the introduction to online sales and that is returning this year! As of now, online sales are limited to participants who are physically in the state of MA at the time of purchase.
Would you like to join us this year to sell raffle tickets at the game?
We sell for two periods, then watch the third period from the club level.
Only 30 volunteers can be accommodated, so sign up fast! Feel free to contact Dave Bjork with any questions, comments or concerns via email at dbjork@fraxa.org.
I Want to Volunteer!