Patrick's PALS XXV *CANCELLED*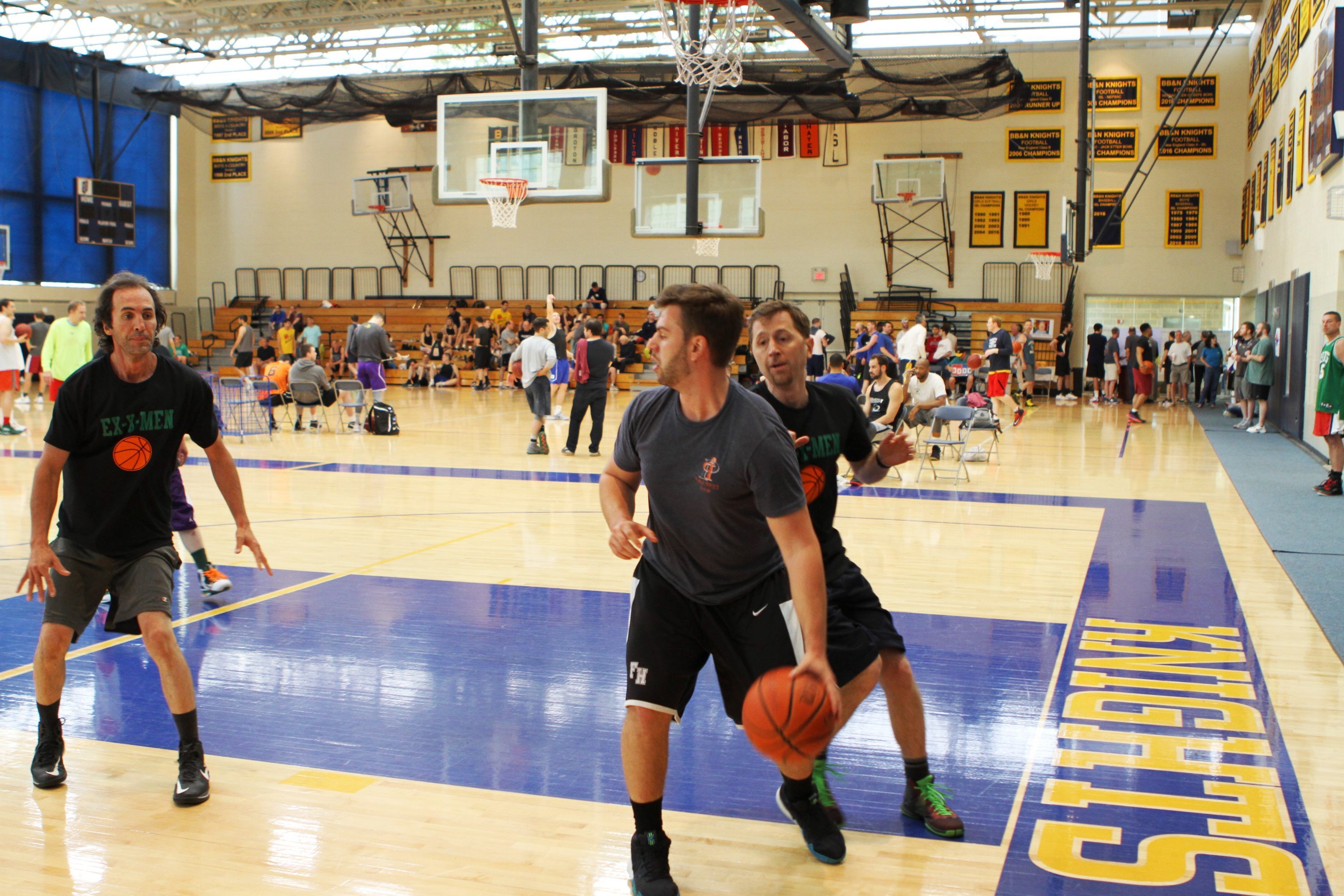 Patrick's PALS on October 3 has been cancelled.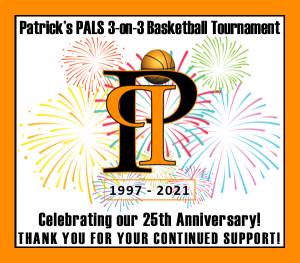 June 25, 2021… Patrick's PALS is excited to announce that we have a date reserved to hold our 25th Annual 3-on-3 Basketball Tournament. Sunday, October 3 is the day we hope to reconvene after missing out on holding our 24th Annual event due to the pandemic.
The challenge in 2021 has been monitoring the developments of our world, with an eye on things simply getting better, while at the same time trying to determine if we could run an event safely and responsibly. And, to celebrate 25 years in support of FRAXA Research Foundation! We only recently knew for sure that our traditional date, the first Saturday after Memorial Day, wasn't going to work. Since then, we have worked with our generous 'venue benefactors' (Buckingham Browne & Nichols School, aka BB&N, in Cambridge) to come up with a date that could accommodate the tournament. While we traditionally hold the tournament on a Saturday, Fall Saturdays at BB&N are very busy, hence the need to hold PALS 25 on a Sunday.
Sincerely,
James & Pamela Vershbow, and the PALS Team (Jon Pressman, Bill Rome, Steve Savarese, Jim Marks, Scott Katz, Andrew Pressman, Steven Rome, Peter Savarese and Daniel Marks)
Please Contact Tournament Director, Jim Vershbow, by email at Patricks.PALS@comcast.net or by phone at (617) 599-2641 for more information and/or to sign up to play.
Patrick Vershbow is 28 years old. Patrick Vershbow has Fragile X. In 1995 Patrick's parents, James and Pamela, met Katie Clapp and Michael Tranfaglia at a FRAXA function. Inspired by their passion and determination, James and Pamela began to do fundraising on behalf of FRAXA. In 1997, Patrick's PALS was established. With the love and backing of three dear and close friends (and six more in subsequent years), a basketball tournament was born. 24 years late we are proud to have raised over $1.5 million in support of FRAXA's efforts to find a cure.