Patrick's PALS XXIV 3-on-3 Basketball Tournament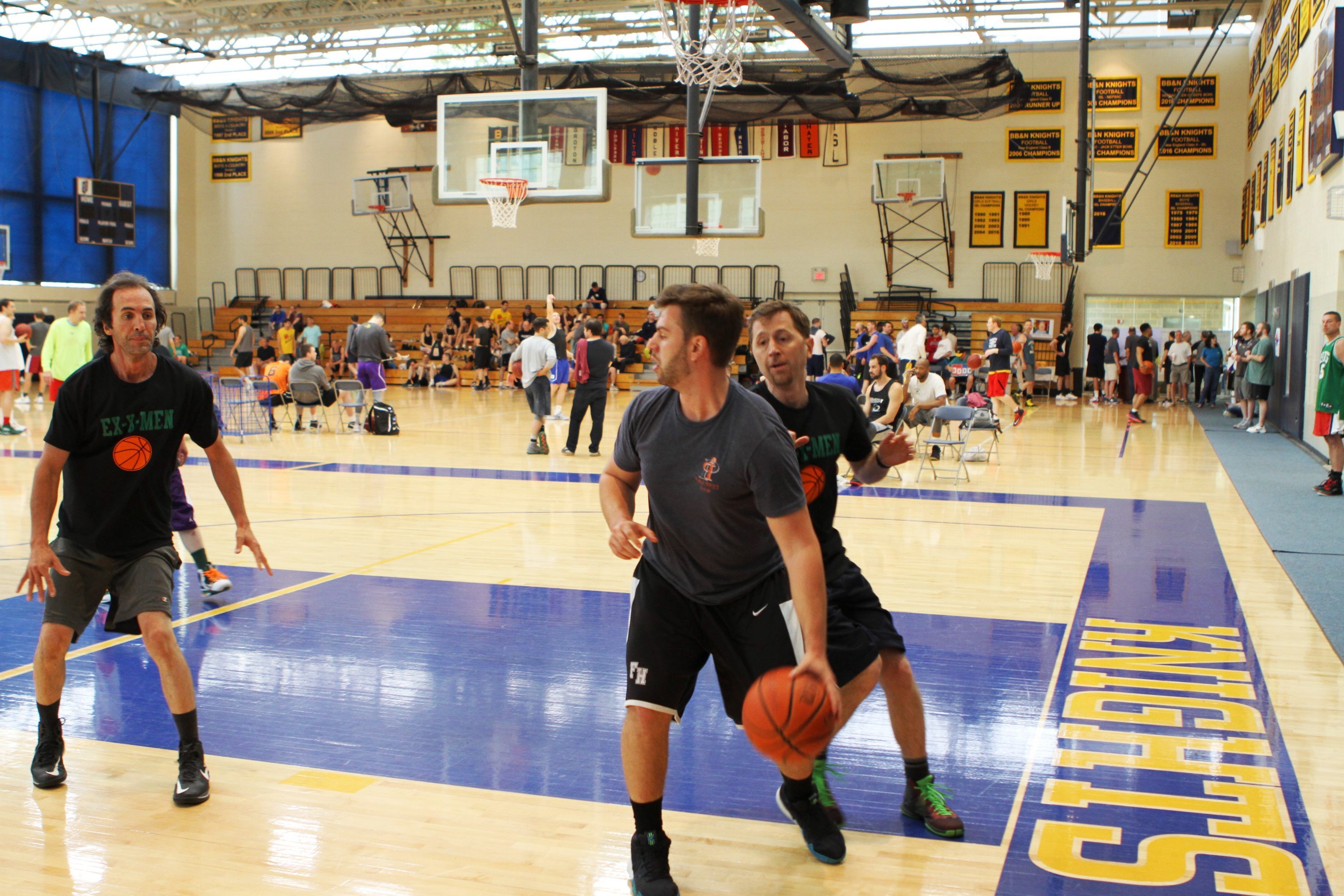 Update May 14, 2020
On behalf of my wife Pamela, the PALS Committee and FRAXA Research Foundation, thank you for your support, donations and participation over the past 23 years! When I started creating the 2020 mailing back in January the world was still safe for you, me and Patrick's PALS 24. By February I was still on course, looking forward to sharing it with you by mid-March. When the mailing was ready to go out though, the world was no longer ready to receive it, enveloped by the sheer enormity of a Pandemic.
The month of May is now upon us, and as you might expect, the Basketball Tournament, scheduled for Saturday, May 30, 2020, is cancelled. But, we, the PALS Committee, have decided that it's important to have a PALS 24- at least the mailing! We are very sensitive about fundraising given the emotional and financial toll the Pandemic has taken on all of us. A donation in support of FRAXA will be difficult in light of hardships facing everyone.
We want you to know though that FRAXA's mission hasn't changed. Their efforts to fund top-notch research that leads to a cure for Fragile X syndrome march on. Since 1994, FRAXA has lead the way, not only by trying to find a cure, but also through offering support and guidance and assistance to Fragile X families around the world!
The decision was made to send you the brochure already created instead of a revised one. We wanted to offer you a glimpse of what this year's tournament would have been, keep you abreast of developments and remind you that our work for FRAXA remains paramount to our mission. That doesn't mean there aren't sections that need some amending.
The "Patrick Section" doesn't include anything about the challenge he now faces having his routine taken away. (Something we are all struggling with, right?!) When will he get to return to his program? That's hard to say, but once the program does re-open, he'd likely have to wear a mask, and Patrick's sensory issues probably won't allow it. So, the harsh reality is he might have to remain home for a long time!
The "PALS Honorees" section introduces the Honorary Chair, Ted Truscott. Given the circumstances, I gave Ted ample opportunity to withdraw his matching pledge, but he emphatically refused. I wished he could be Chair again next year given how this year turned out; he made my wish come true and insists on making his Chair reign a two-year gig. The Cal Ripken Sr. Foundation's matching pledge is on hold, understandably, as the foundation has had to put a freeze on discretionary spending.
Also on the brochure I refer to the pressure of trying to properly care for Patrick. It seems almost ludicrous to do so in light of the unimaginable pressure we are ALL facing – 24 hours a day – due to the Pandemic. For the past 23 years you've graciously allowed us to fill you in on Patrick as a means of shining a light on life for ALL Fragile X'ers. Thank you for letting us do so once again – under the most trying of circumstances.
On behalf of the entire crew – Jon, Bill, Steve, Jim, Scott, Andrew, Peter, Daniel and Steven – Pamela and I wish you only the best of health in the months ahead. We dearly hope to meet up with you in 2021 to a safer and healthier world – and to Patrick's PALS occurring as we turn 25. Be well! Stay healthy!
Sincerely,
James & Pamela Vershbow