Patrick's PALS XXIII 3-on-3 Basketball Tournament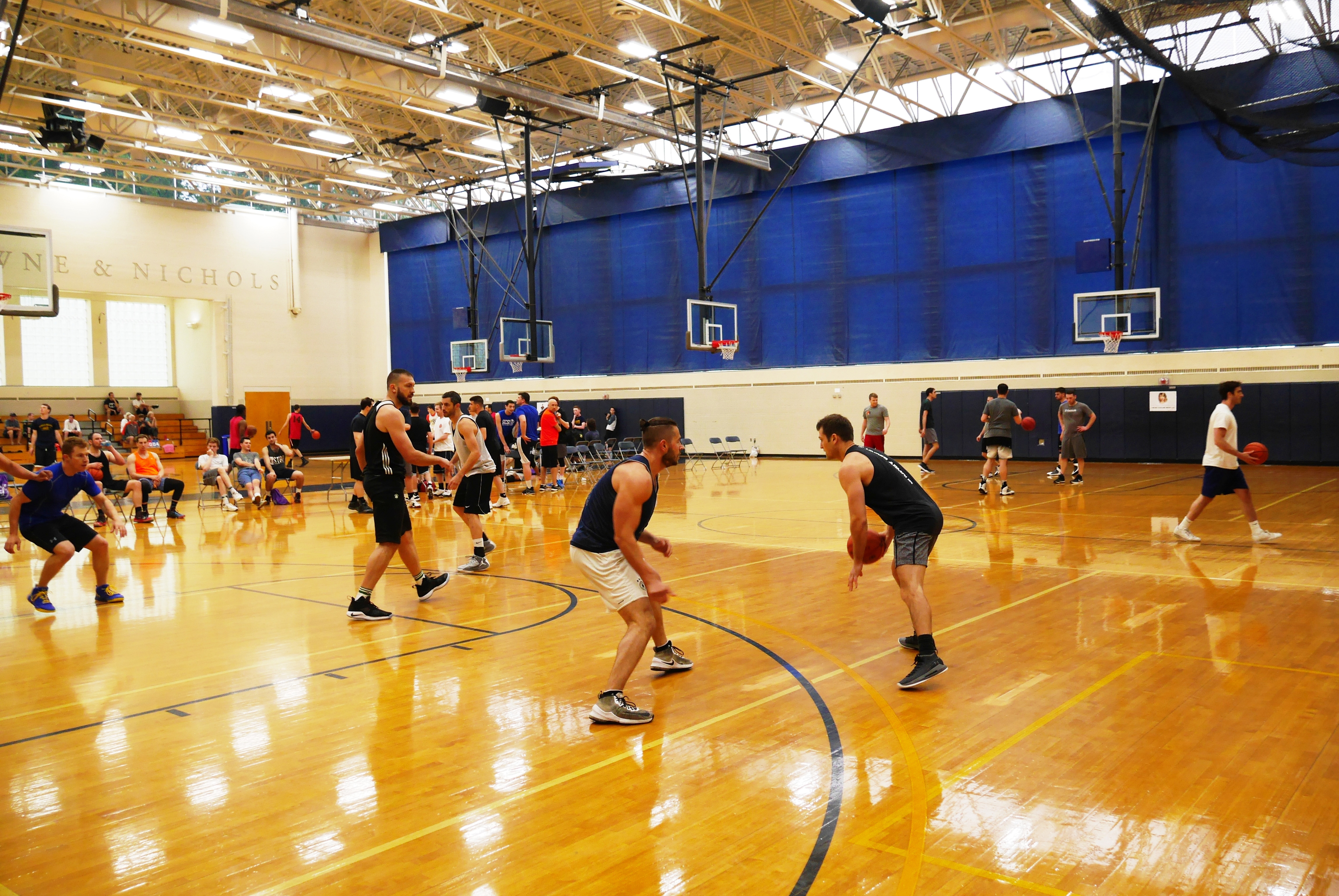 Time
8:00 am - 3:00 pm
Cost
$50 per player
Patrick's PALS XXIII is Saturday June 1, 2019. Patrick's PALS was established in 1997 by James & Pamela Vershbow, along with Jon Pressman, Bill Rome and Steve Savarese, to raise awareness of Fragile X and money for research to find effective treatments and ultimately a cure. Twenty-two years later we are proud to have reached out to thousands via mailings and emails as well as to hundreds whom have participated in the tournament, and for raising nearly $1.5 million dollars for FRAXA. Patrick, by the way, is James and Pamela's son. He was diagnosed with Fragile X at 10 months old; Patrick is currently 26 years old and lives at home.
Patrick's PALS 3-on-3 Basketball Tournament is a 32-team, double elimination event. With four half-courts in constant use, the Jack Etter Gymnasium inside the Nicholas Athletic Center at Buckingham Browne & Nichols School in Cambridge is the place to be from 8 am to 3 pm.
Entering a team of up to four players, with a registration fee of $50 per player, guarantees the following: breakfast, lunch, refreshments, complimentary clothing and a gift bag.
There will also be a silent auction, and two shooting contests with prizes awarded. Trophies and gift certificates are awarded to the finalists.
To enter a team simply contact James Vershbow, Tournament Director, at (617) 599-2641 or Patricks.Pals@comcast.net