Niagara Falls to go Teal for Fragile X Awareness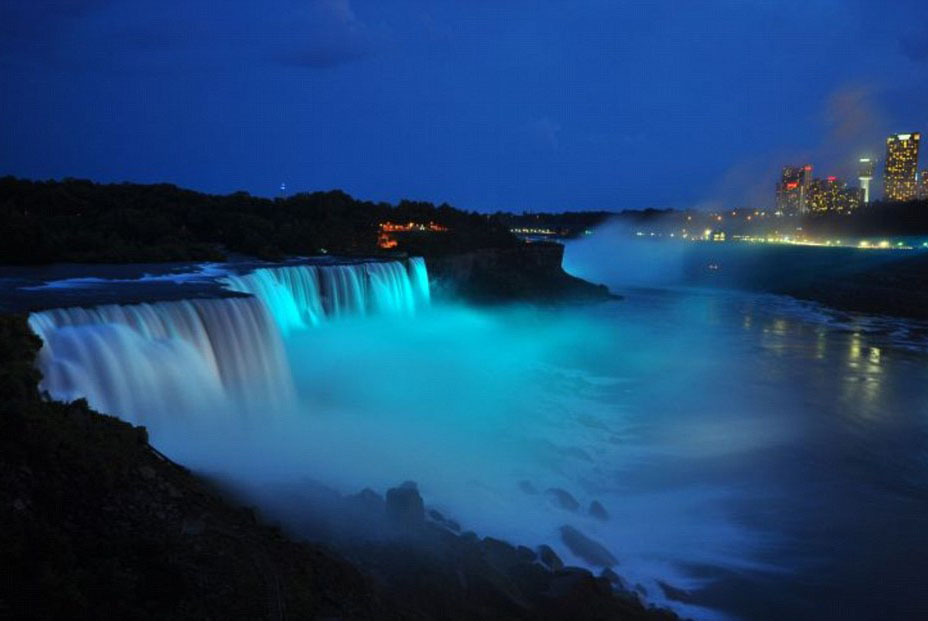 FRAXA is proud to announce that the Niagara Falls Illumination Board will light up Niagara Falls in teal on Fragile X Awareness Day, July 22, 2018!
What a great way to shine a bright light on Fragile X research at such an iconic place. Spread the word, and if you will be in the Buffalo/Niagara Falls area, we want you to come to this event and take lots of photos!!
The lighting of the falls in FRAXA teal will take place July 22 at 10 pm. 
The special lights are housed in the Illumination Tower, next to Queen Victoria Place; on the roof of Table Rock Centre, at the brink of the Horseshoe Falls; and deep in the Niagara Gorge, across from the American Falls. Together, these lights work to create a breathtaking view not to be missed.
The Illumination Tower is at 6345 Niagara Pkwy, Niagara Falls, ON L2E 6S8, Canada. The special lighting will be clearly visible from both the US and Canada sides of the falls.
Please follow this event on Facebook to see who is coming and for meeting plans!