Callum Cup 2018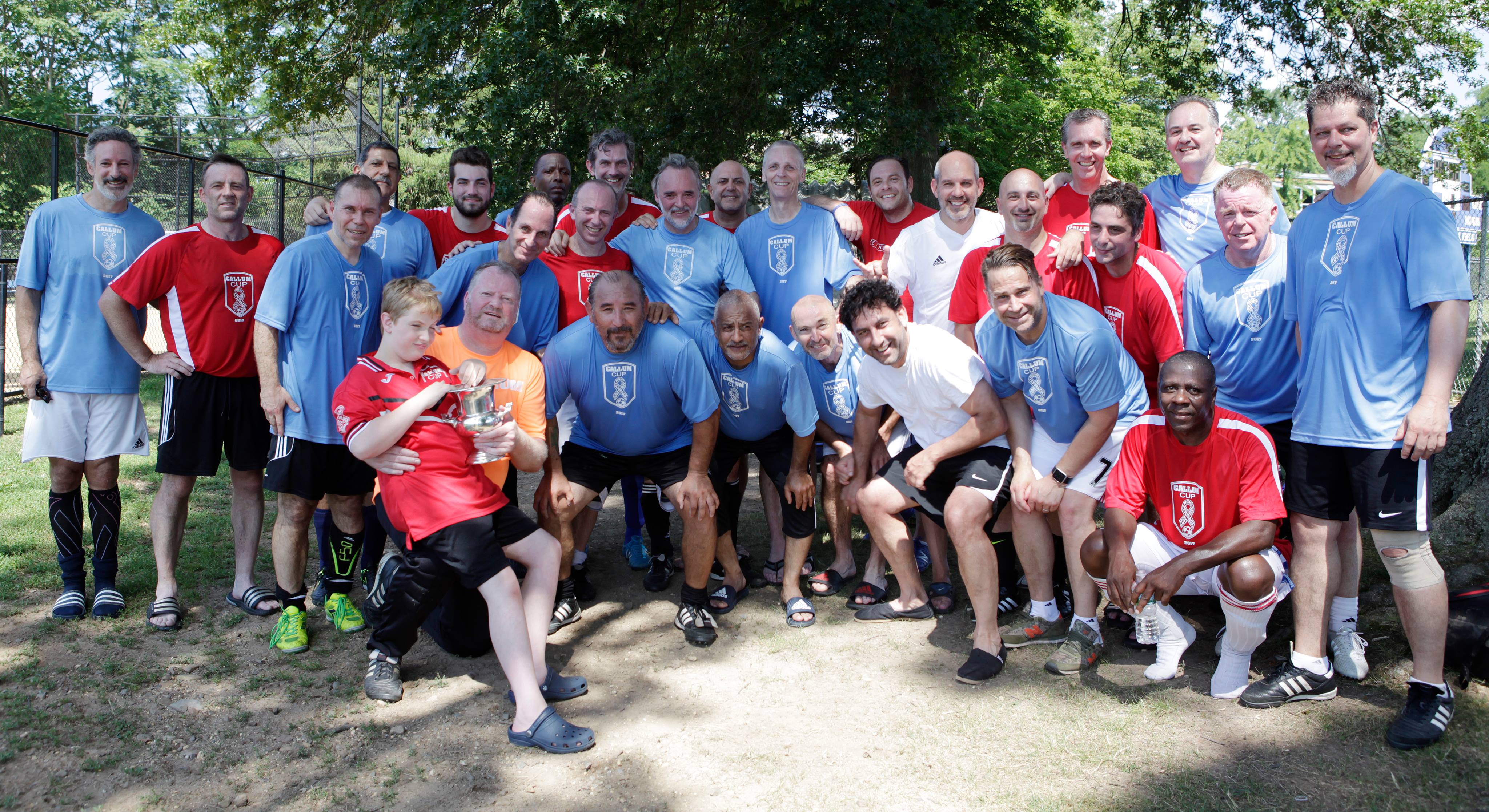 The 3rd annual Callum Cup is on Fragile X Awareness Day! Just one week after the World Cup final, join us for great competition and great fun while raising funds for Fragile X research. If you're interested in playing, contact Andrew via email at glasfurd31@gmail.com. Everyone is welcome to come out and watch the games or stop by St. Jame's Gate Publick House post game to socialize.
The Callum Cup is a friendly intra-club soccer tournament hosted by the Millburn FC in honor of Callum Murphy, who has Fragile X syndrome. Because July 22 is also Callum's birthday, there will be cake! Players range from 40-60 years young — all avid and from many countries.
The Cup itself, which is very real, has a home at St. Jame's Gate Publick House in Maplewood, NJ, where we will enjoy the after-party!