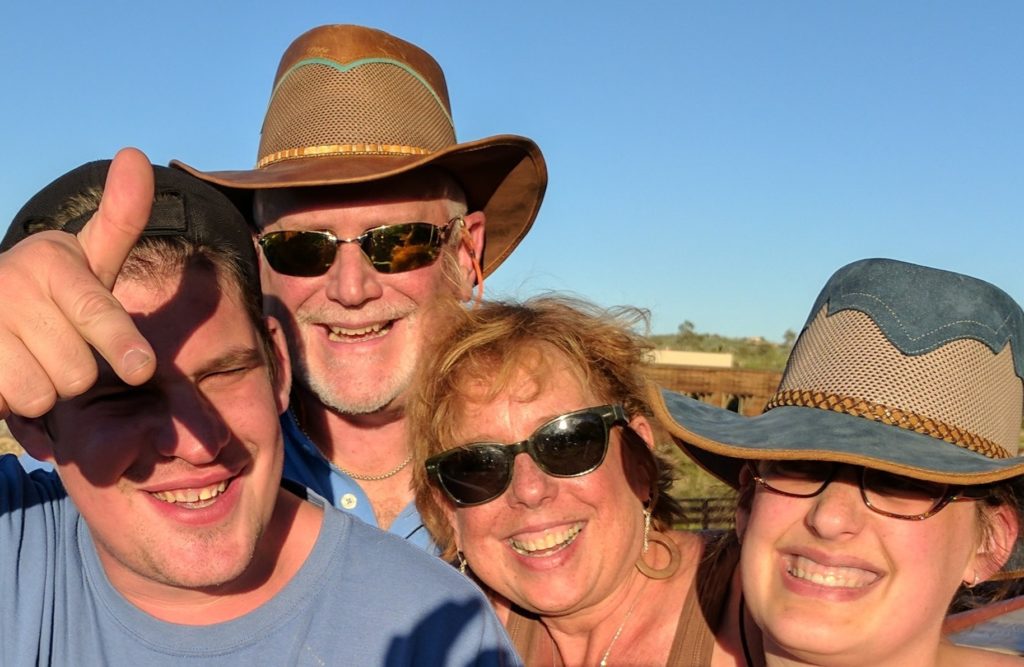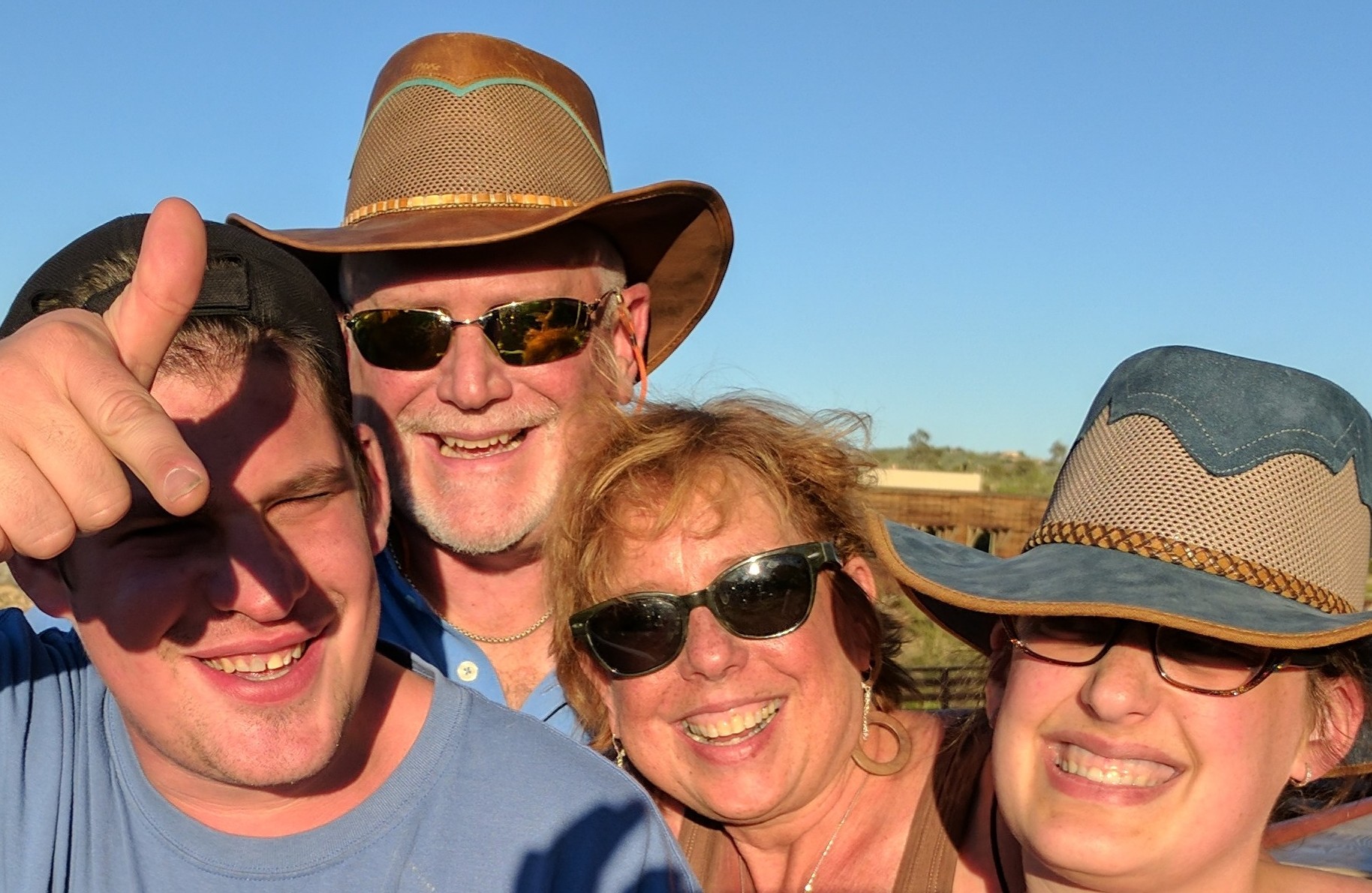 Our Story
Two years ago, we marshalled our courage and our possessions and set out on our personal Western Homesteading Adventure-Fragile X style. Unlike the Westward Expansion of the mid 1800's we were not offered a plot of land to settle, but it sure felt like we were taking a huge leap of faith by packing up our life in Detroit and heading West.
We've settled in Cave Creek, Arizona which for us represents a near perfect balance between the convenience of city life and the mountainous beauty of life in the Sonoran Desert North of Scottsdale.
Because Josh and Alli were not firmly established in jobs or their "just-right" level of supported housing, and because I had completed my transition to spending most of my work days in a home office, the move was "theoretically possible". I was still only paying lip service to the idea, but Arlene "helped" me to see the light and, boy was she right.
Most unexpectedly, while our geographic transition was just beginning, we separated from the NFXF after a 24-year marriage. Clearly, Fragile X was going to make this transition difficult for all of us Cohens!
But we're glad to report that we've settled in nicely on both accounts. For friends and family reading this (especially those in the cold Northeast), what are you waiting for? The welcome mat is out. And we've realigned our yearly philanthropy as well. Fragile X has not exited our lives, nor the lives of the 1 million other Americans whose lives are upended because of a mutation in that single gene.
And so this year, we're asking you to join us in supporting Fragile X research and programming in new ways.
The Rosen-Weingarden Fund (named in loving memory of Bill and Enid and Monnie and Mel) now resides at the MIND Institute, Randi Hagerman's home at the University of California-Davis, and still awards grants to summer interns working alongside established FX researchers.
And, FRAXA Research Foundation is now the beneficiary of the my (part-time/volunteer) consulting on matters related to government funding and advocacy and all things Fragile X. FRAXA's funding exciting research focused on repurposing medications already approved by the FDA to treat the many symptoms of FX, funding fascinating new studies involving CRISPR gene editing tools, and even privately funding clinical trials. FRAXA also honored me with a nomination to serve as a Consumer Reviewer on a FX grant review panel for the Department of Defense, Peer Review Medical Research Program, which administers a fund of about 300 million in research dollars yearly.
So, whether it's again, or for the first time, Please join with us this Giving Season!
FRAXA will accept all donations and the total will be split equally between the Rosen-Weingarden Fund at UC Davis and FRAXA Research Foundation. If you're receiving this appeal you've likely been with us, supporting this cause that's so important to us, for some time. We know you are inundated with like requests at this time of year, but we also know we can count on you!
Our journey continues. Come for a visit. We love and thank you all.
Jeff, Arlene, Josh and Alli
Share
Donate in Honor of the Cohen Family