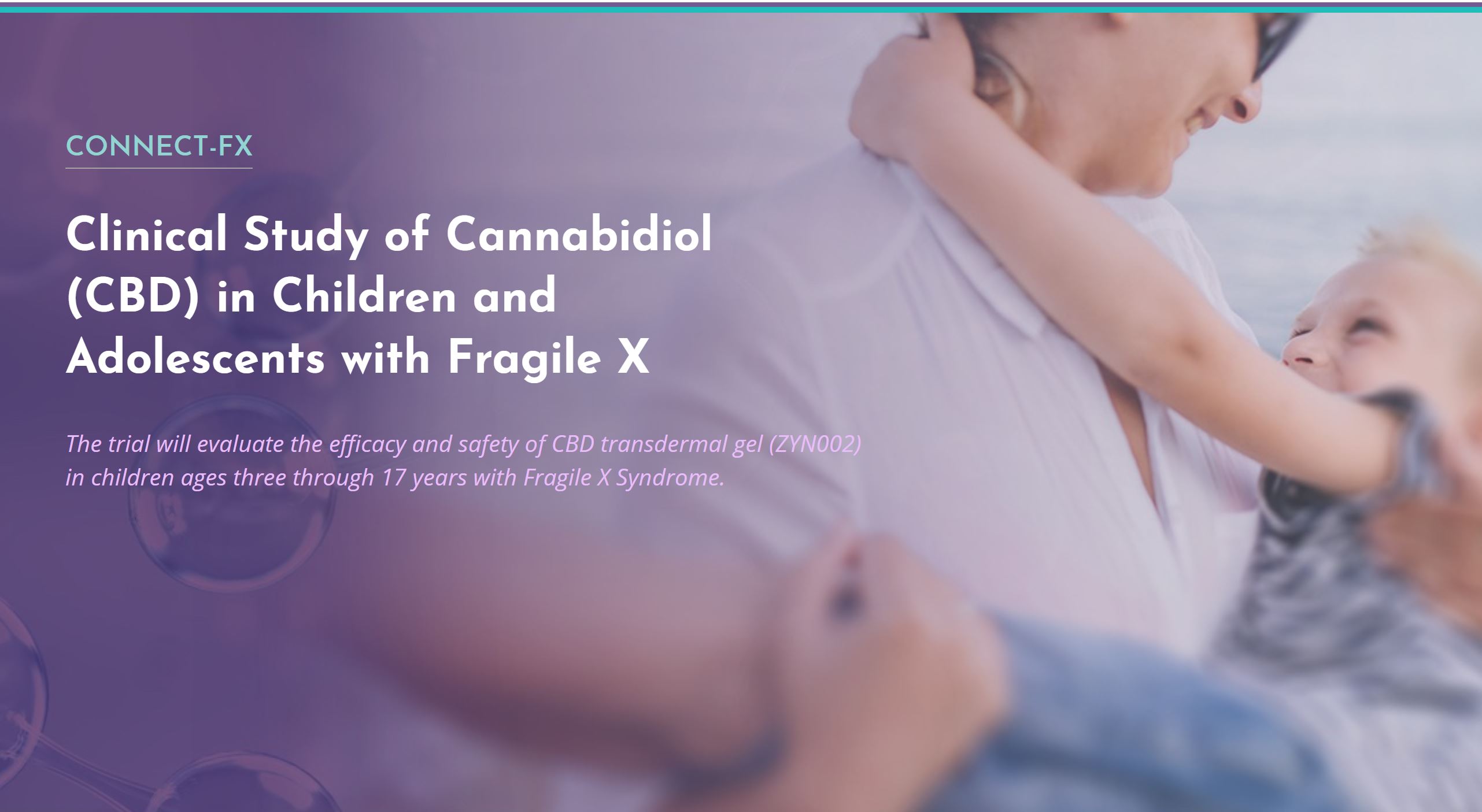 CONNECT-FX (Clinical Study of Cannabidiol (CBD) in Children and Adolescents with Fragile X) is a newly initiated multi-national, randomized, double-blind, placebo-controlled, 14-week trial, sponsored by Zynerba Pharmaceuticals. It is now enrolling patients ages 3 through 17 years with full mutation Fragile X syndrome, to evaluate the efficacy and safety of an investigational CBD gel (ZYN002).
CONNECT-FX is a clinical trial evaluating a novel transdermally (on the skin) delivered CBD (ZYN002) for some common and debilitating behaviors associated with FXS.
The trial will include 204 patients (children and adolescents ages three through 17 years) at approximately 20 clinical sites in the United States, Australia and New Zealand who have been diagnosed with FXS.