by Courtney Clark
11/17/2015
I am writing to you as the twin sister, or as I prefer, the "womb-mate" of my brother Lucas Clark. Most everyone who meets Lucas adores his unique charm. For example, when asked "How are you?" he will always give the response "Hi, I'm Lucas!" Although adorable, this is the type of response that worries my family about his future.
Lucas and I turned 18 this year, which should be an exciting time for the both of us. Instead, it has brought a new level of stress to my family as my parents must work on things like conservatorship, because he is unable to care for himself and manage his own finances. This process includes mounds of paperwork and meetings where we must argue for control over decisions that he can't make for himself. Lucas has very limited interests and abilities, so we can only hope that FRAXA continues to unlock the mysteries of Fragile X Syndrome so his future can be a little bit brighter.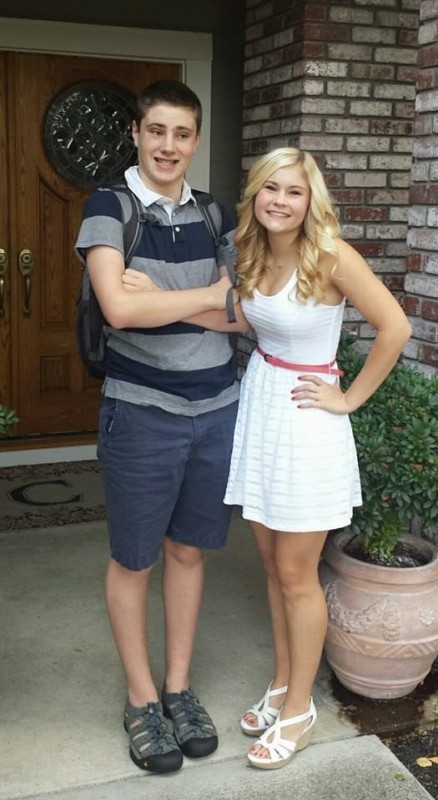 My closeness to Lucas humbles me every day; yet making comparisons between our lifestyles racks me with guilt for simply living a normal life. Although we will both graduate this year, I will attend college while Lucas will live indefinitely with my parents. If we can't find a treatment or a cure, Lucas will likely never be able to lead an independent life. In Lucas's perfect world, he would sit in his room all day eating McDonald's cheeseburgers with fries or buffalo chicken sandwiches (his newfound food obsession) and watching one scene from the movie Planes: Fire and Rescue in an infinite loop. If left to his own devices, Lucas would never exercise his mind or body. Thus, it rests upon my family to find adequate education programs and drag him to the gym.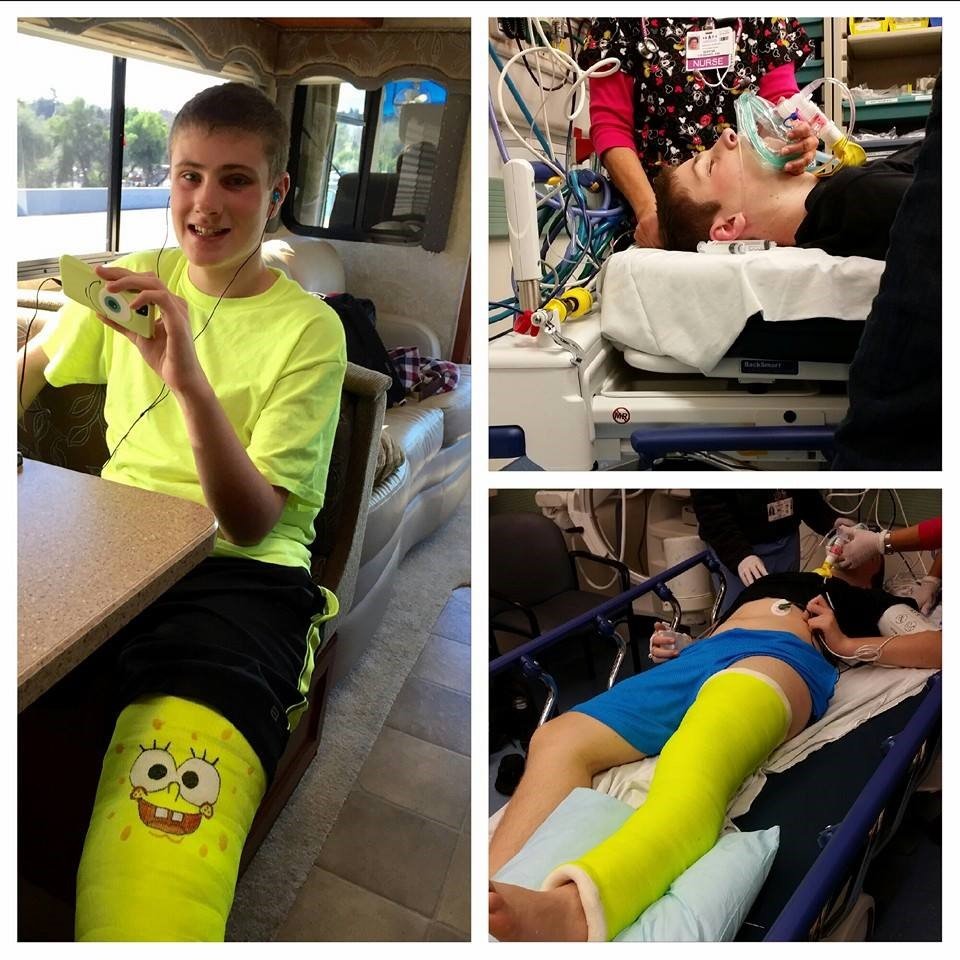 For years I have watched doctors and nurses struggle to understand how to treat Lucas in a medical setting. His innate fear of the doctor and the dentist makes the simplest of procedures excruciating. This year, Lucas suffered a fall and severely injured his leg at school after receiving instruction to run around the gym on a rainy day. Surgery seemed out of the question because Lucas could not tolerate wearing a Band-Aid for more than a few seconds. After a horrific trip to the hospital complete with three people pinning a screaming Lucas to the table to inject him with a sedation medication, Lucas hobbled around with a neon yellow full-leg cast for six weeks. Those six weeks of being pushed to the limits was rendered useless when Lucas still required surgery to remove a floating bone fragment in his knee. Sedation was again a complete nightmare, and recovery has been even harder. We have prayed that we will never have to go through such a traumatic event again. Now, however, he may have to have his wisdom teeth removed. We are at a loss because we could not use his most effective motivator, food, as an incentive. The trials of living with Fragile X Syndrome, sometimes insurmountable, have tied my family into a cohesive unit and given us each a strength of character we will never forget.
In a world without a cure, let alone anything to improve his mental disabilities, I turn to FRAXA Research Foundation and its patrons. Every donation contributes to the effort to find treatments and ultimately a cure for Fragile X Syndrome, which could change the lives of families like mine. With sincere gratitude I encourage you to donate in Lucas's honor. Even I will be dipping a heavy hand into my babysitting money to donate to a cause that means so much to me. Every donation brings us closer to finding a cure with FRAXA's groundbreaking research. I cannot thank you enough for your support!
Sincerely, Courtney Clark
Thank you to our Donors!
PLATINUM (2500+)
Dwight Davis
Thomas & Linda Leonard
GOLD ($200+)
Paul Byrne
Maria Dereschuk
Jacque Lovett
Thomas & Carmen Nokes
Jo-Anne Rively
Garry & Chris Samuels
VMware Foundation
SILVER ($100+)
Kristen Altbaum
Carol Amaral
Hans Bernhardt
Daisy Borba
Tony & Kathy Borba
Patricia Burns
Laura & Wayne Cotton
Dean and Stefanie Clark
Linda & David Danis
Maria Dereschuk
Bill & Katherine Dunmire
Sharon & John Ewell
Diane Fair
SILVER
John Fosseen
Shirley & Dennis Fuller
Jerry & Carol Gaustad
Don George
Robert Goodrich, II
Paula Hart
Mei & Ming Hsu
Dr. Jeffrey Jarvis
Koorosh Khashayar
Christine & Brad Knapp
Tom MacKay
Joseph Maloney
Ted Ohr
Agnes O'Neill