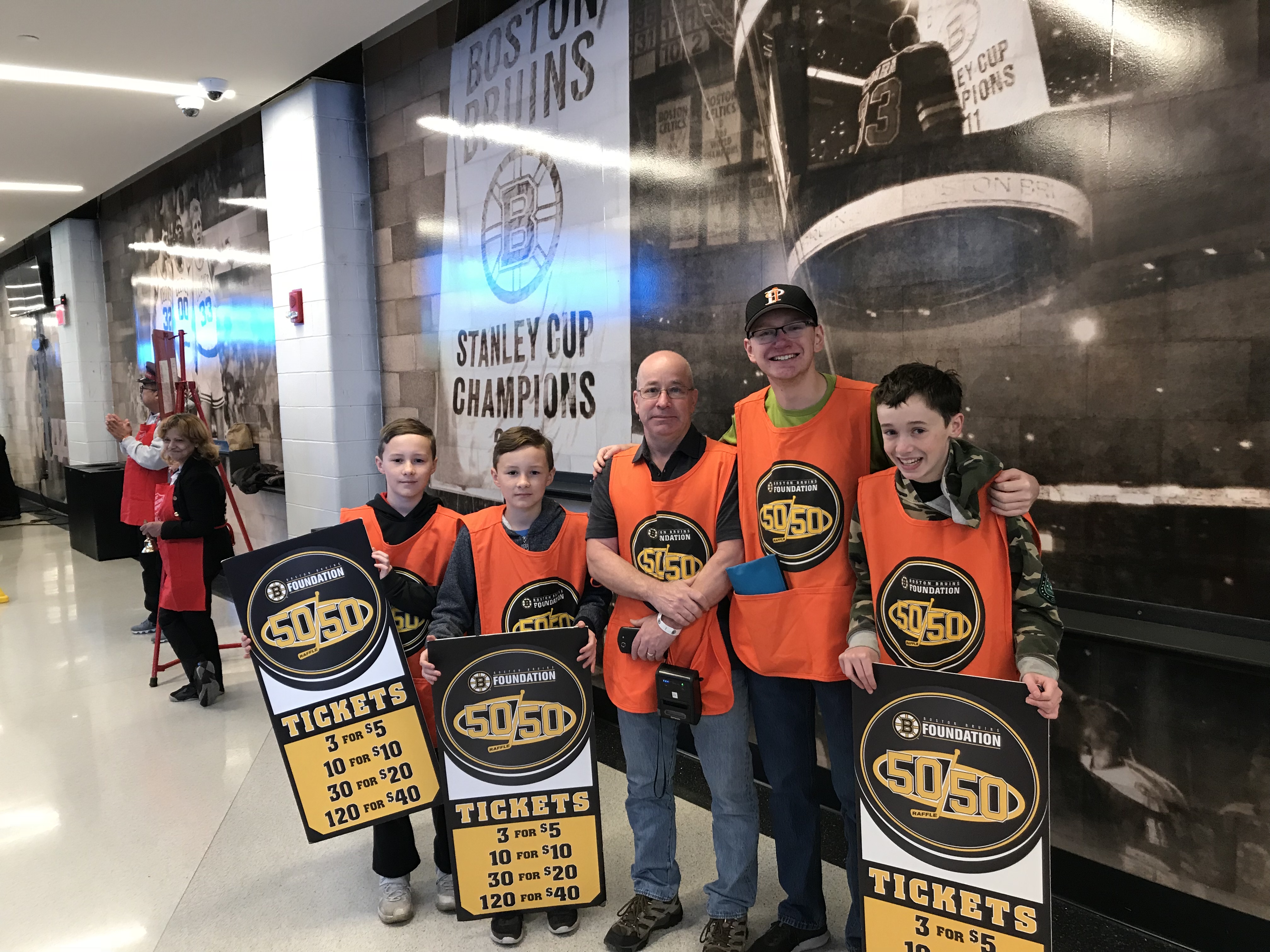 The Boston Bruins of the National Hockey League (NHL) are once again supporting Fragile X research! The team's charity, the Boston Bruins Foundation, is having a special jackpot giveaway to support FRAXA Research Foundation. And this year they are selling raffle tickets online!
The Boston Bruins Foundation's 50/50 raffle is now live with half the proceeds going to a lucky winner and the other half going to help find effective treatments and ultimately a cure for Fragile X.
You can purchase raffle tickets here.
The winner will be announced Friday, November 23 during the Bruins' game against the Pittsburgh Penguins. If you are free and would like to help out during the game, we're still looking for volunteers.
This is the fourth year in a row that the Bruins Foundation has chosen to host a raffle to benefit FRAXA. Last year, we were featured at the first home game of the season, against the Pittsburgh Penguins. This year features the online sales platform which has transformed the ability to reach fans and has greatly amplified the success of beneficiaries. The person purchasing the ticket must be in the state of Massachusetts at the time of purchase. However, they do not need to live in the state of Massachusetts.