Andres Centellas, MBA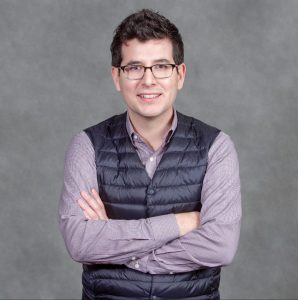 Andres became involved in the Fragile X community following the diagnosis of his oldest son. Since then, he has been dedicated to raising awareness of Fragile X and other rare diseases and to supporting the inclusion of people with special needs. Currently, Andres works as an Alliance Manager in Global Business Development at Takeda. He holds an MLA, including a Global Studies certificate, from the University of Pennsylvania, an MBA from the University of Delaware, and a BA in Supply Chain Management from Michigan State University.
Katie Clapp, MS
President and Co-Founder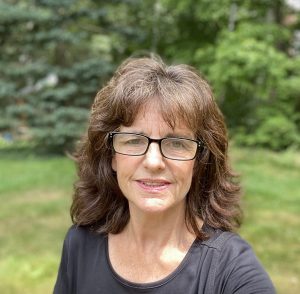 In 1994, after her son Andy was diagnosed with Fragile X, Katie, her husband Michael Tranfaglia, and a third parent, Kathy May, founded FRAXA. Katie has a BA in History from Harvard and a Masters degree in Computer Science from UNC Chapel Hill. She worked as a software engineer and instructor in computer science before FRAXA. She has won some prizes for her work with FRAXA, including an American Red Cross Community Hero award and a Women of Justice award from Massachusetts Lawyers Weekly.
Dean Clark
West Coast Lead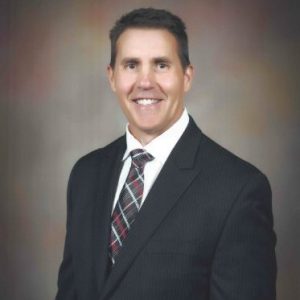 Dean is an experienced technology professional (25 years) and currently a Director of Systems Engineering for VMware. Dean graduated from the California State University of Chico with a Bachelor of Science Degree in Computer Science.
Dean and his wife Stefanie have three children and they have been involved with FRAXA ever since their only son Lucas was diagnosed with Fragile X in 1999. They and their family hosted a "Fix Fragile X" fundraiser that netted $160,000 for Fragile X research and currently drive an annual mail campaign for FRAXA.
Theodore Coutilish, MA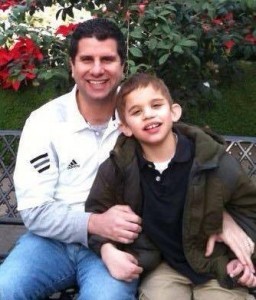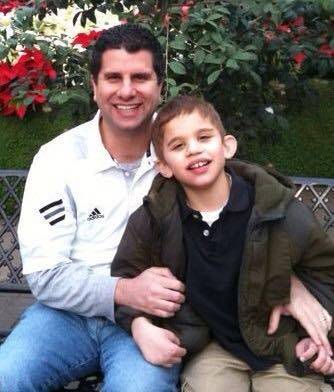 Theodore G. Coutilish has enjoyed more than two decades of higher education marketing communications leadership experience. Most recently he was Vice Chancellor for Marketing and Community Relations at Oakland Community College in Bloomfield Hills, Michigan.
Over the years, his peers have recognized his work with numerous awards, including IABC Detroit's 2012 Communicator of the Year, the chapter's highest honor. In addition, he and his wife, Mary Beth Langan, were recognized with the 2012 Halstead-Bresnahan Family Award at the 13th Annual International Fragile X Conference, Miami, Florida, recognizing those who make a profound difference to families affected by Fragile X syndrome. He lives in the City of Grosse Pointe, Michigan, with his wife, and their son, Andrew, who has autism and Fragile X syndrome. He earned a MA in liberal studies with a concentration in communications from University of Detroit Mercy in 1994 and a BA in print journalism in 1987 from Wayne State University.
Leslie Martini Eddy, MA
Media Relations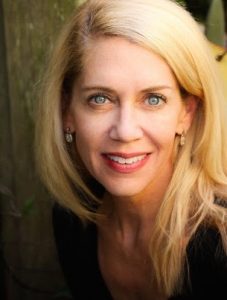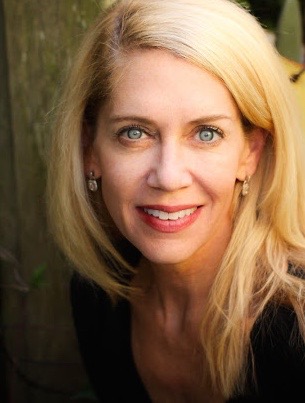 Leslie has been involved with FRAXA since her oldest daughter was diagnosed with Fragile X in 1996. Leslie has held events in the Boston area and works to raise awareness through print and social media. Leslie is a published author of children's books and a freelance writer with a Master's in English Literature, and a B.S. in Journalism. Prior to her work with FRAXA, Leslie worked in media sales with Ziff Davis and Disney Publishing.
Jessica Haugen, MBA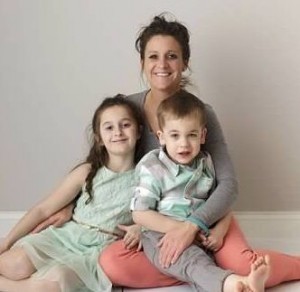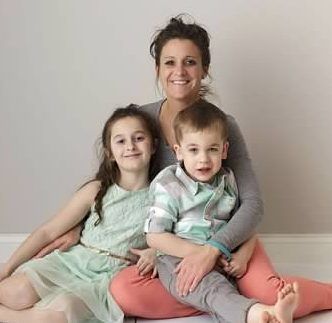 Haugen of Thompson, ND, has served the youth of North Dakota for the past 11 years at Ruth Meiers Adolescent Center, a residential treatment center that focuses on emotionally disturbed teenagers. She earned a BA in Social Science from Mayville State University in 2005 and an MBA from the University of Mary in 2017. Following the diagnosis of her son, Larry, at 18 months of age, Haugen has made raising awareness of Fragile X and funds a priority. She has co-founded Larry's Legends, a NPO that donates all monies raised to FRAXA, along with her ex-husband, Jeff Eliason. Together they raise their daughter, Cindy, and son, Larry, who has FXS.
Franziska Klebe, JD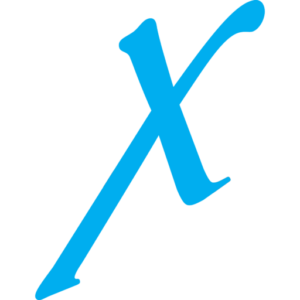 Franziska received her BA from Barnard College and her JD from Boston University School of Law. She left her career as a corporate lawyer to join her family's international freight forwarding business. She lives in New York City with her husband, Chuck Samuelson, a corporate partner at the law firm of Hughes, Hubbard & Reed, and their various pets. Shortly after being diagnosed as a Fragile X carrier over a decade ago, Franziska and Chuck became FRAXA supporters.
Gregory Miller MPH, MBA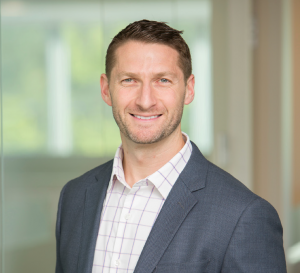 Greg Miller has spent nearly two decades helping to support novel science to become meaningful therapeutics by securing financing, partnerships, and collaborations. He began his career at Genzyme Corporation, and most recently led business development for Concert Pharmaceuticals (IPO in 2013) and Visterra Corporation (acquired by Otsuka in 2018). He has received both an MPH and MBA from Boston University following a BA in psychology from Brandeis University.
Greg lives in Needham with his wife and their three children. He is also uncle to twins, one of whom has Fragile X.
Debbie Stevenson
Chairperson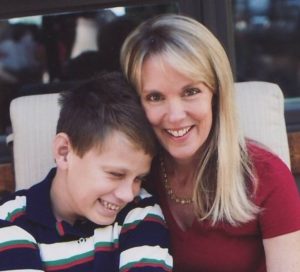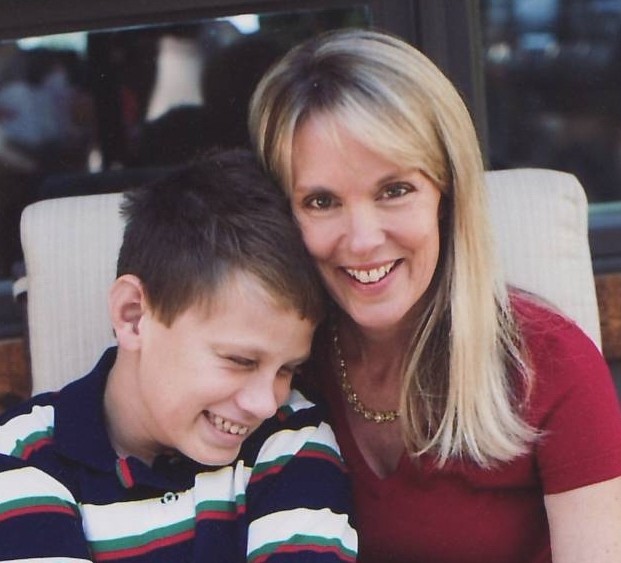 Debbie has worked to raise awareness of Fragile X through print, TV and Internet media, including James Watson's latest book on DNA. Debbie has organized four events and produced three video pieces for FRAXA. After graduating from Texas A&M University, she worked for ABC News "20/20" as a production secretary, and then went on to producing at CNBC Business News. In 2000, Debbie left to get involved with FRAXA.
Debbie is raising four children with husband Jeffrey, managing partner of private equity firm Veronis Suhler Stevenson. Their oldest child has Fragile X.
Michael Tranfaglia, MD
FRAXA Medical Director and Chief Scientific Officer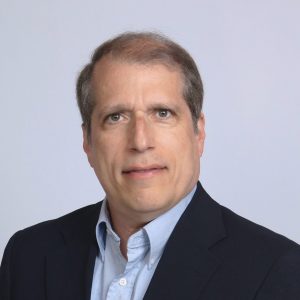 Michael Tranfaglia, MD serves as Medical Director and Chief Scientific Officer of FRAXA, coordinating the Foundation's research strategy and working with university and industry scientists to develop new therapeutic agents for Fragile X, autism, and related developmental disorders. He graduated from Harvard University with a BA in Biology and studied medicine at the University of North Carolina at Chapel Hill. After obtaining his MD, he stayed at UNC for Psychiatry residency training, and then entered private practice in 1991 in Newburyport, MA. Mike had specialized in the treatment of Anxiety Disorders prior to his son's Fragile X diagnosis in 1992 and before he and his wife founded FRAXA in 1994.
James Vershbow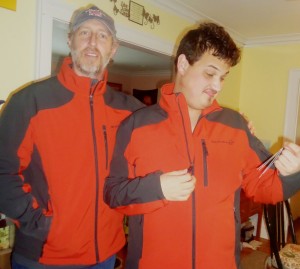 James and his wife, Pamela, became active in raising awareness and funds for FRAXA very early on in their "Fragile X experience." Their son Patrick was diagnosed in 1993 at 11 months of age. Since becoming aware of FRAXA in 1995, fundraising has been a non-stop effort. First, it was huge yard sales, then banquets and auctions. Since 1997, Patrick's PALS 3-on-3 Basketball Tournament occurs annually on the first Saturday after Memorial Day. Twenty years later they are proud to have raised over one million dollars. James and Pamela, along with Patrick (23 years old) and Abigail (18), live in Watertown, MA.
Ronald Watkins, Jr., CPA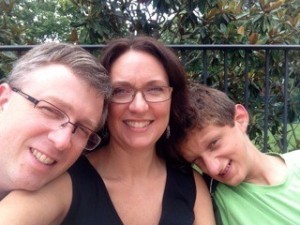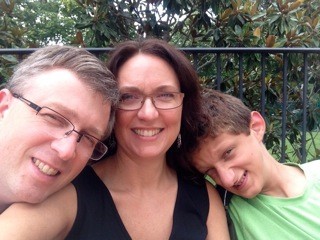 Ron is a Certified Public Accountant and is the Program Analyst of Central Hudson Gas & Electric near Poughkeepsie, NY. He lives in LaGrangeville, NY, with his wife Amy and son Niklas. Ron became involved with FRAXA shortly after Niklas was diagnosed with Fragile X in 1999. Niklas was 16 months old at the time of his diagnosis. Ron and his wife Amy have been hosting an annual fundraiser every year since 2003. The Watkins head the Hudson Valley Chapter of FRAXA. Ron and Amy were drawn to FRAXA because of the dedication of FRAXA's scientific advisors, staff and board.
Sasa Zorovic, MBA, PhD
Vice President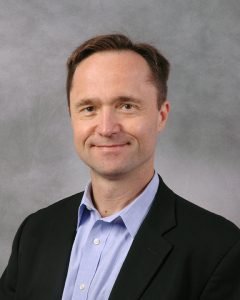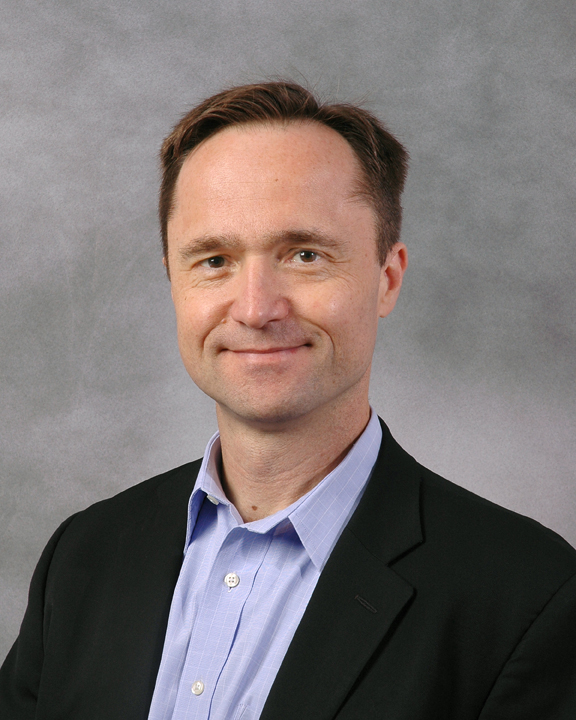 Sasa received his AB in Applied Mathematics from Harvard, a PhD in Engineering-Economic Systems at Stanford, and an MBA from Stanford Business School. Sasa became involved with FRAXA in 2006 when his children were diagnosed with Fragile X and joined the Board of Directors in 2008. Sasa is currently CFO and COO of SpinCar and was previously Co-Head of Bloomberg Fundamental Data.