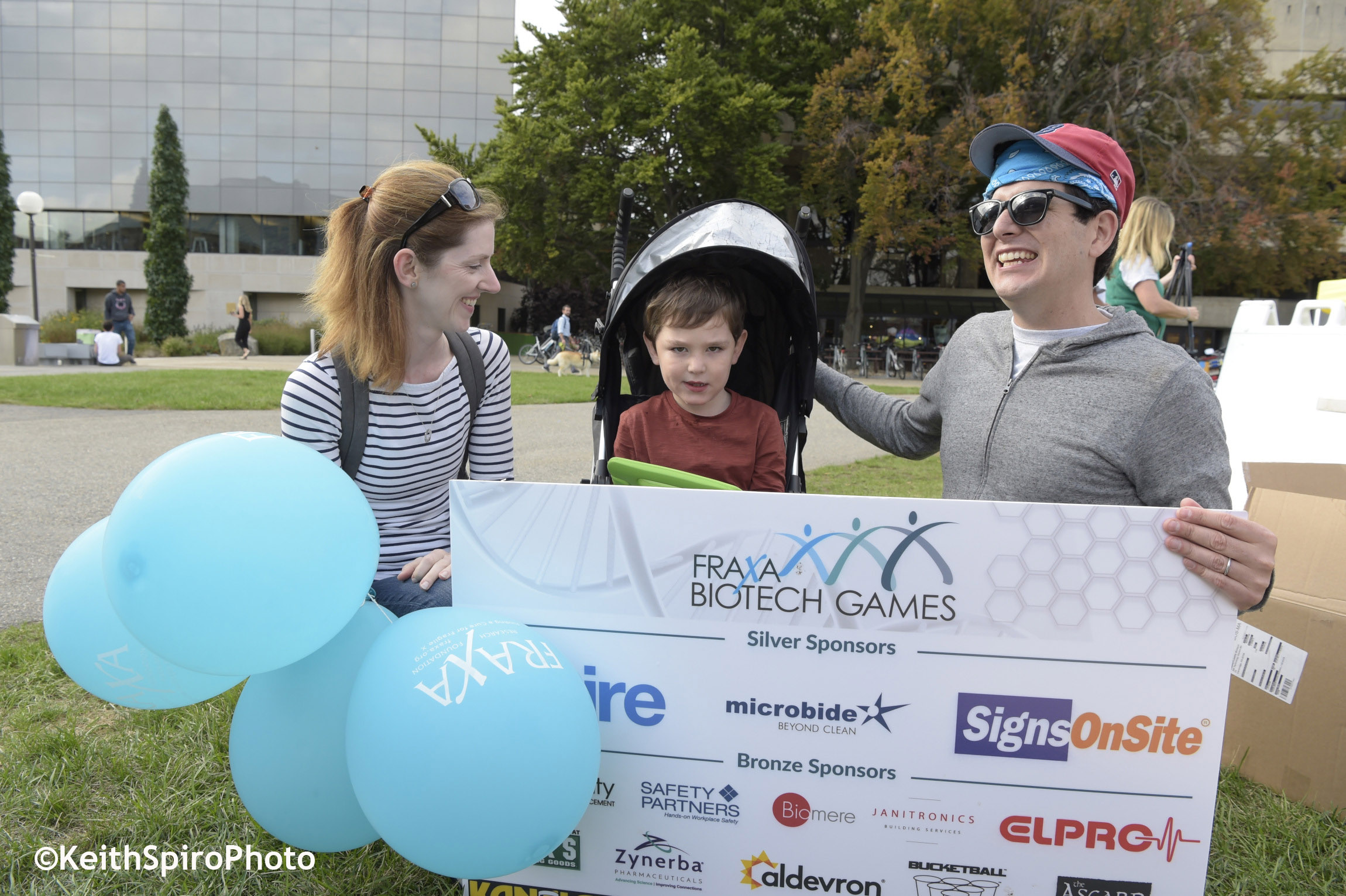 Thursday, September 20, 2018 was a great day in Boston Sports. The Boston Red Sox clinched their third American League East title, but before the first pitch was thrown, nearly 40 teams stepped onto the field at Massachusetts Institute of Technology (MIT) to compete in the first ever FRAXA Biotech Games™! The teams were comprised of biotech companies, their vendors and partners. Even the Bear Lab at the Picower Institute at MIT fielded two teams.
The FRAXA Biotech Games Cup
Dr. Mark Bear along side FRAXA Co-founders Michael Tranfaglia, MD and Katie Clapp, MS
After 2 hours of back and forth competition in Cornhole, KanJam, Bucketball and Ladder golf, the top team in each bracket faced off in a relay race of the games to determine the winner! Clinlab Staffing of Watertown, MA took home the FRAXA Biotech Games™ cup, but the real winners of this event were the families as the funds raised go to supporting Fragile X research.